Dangers of Acid Reflux Disease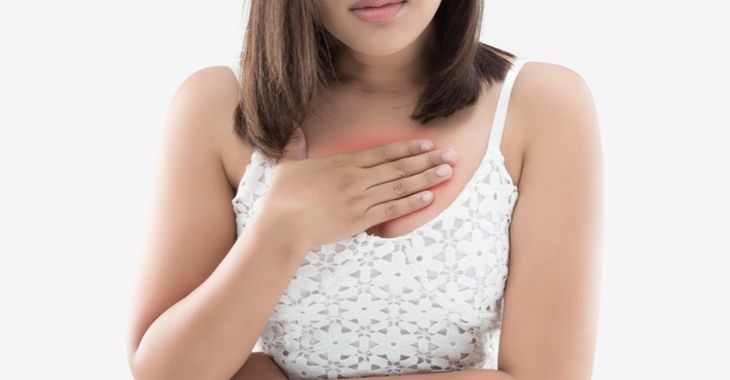 Gastroesophageal reflux disease or GERD is much more than just occasional heartburn. Often referred to as simply acid reflux disease, GERD can be a painful condition that can cause damage to the esophagus. Those with GERD should be aware of the dangers of leaving this condition untreated. Not only can it cause discomfort, it could be putting their health and life at risk.
What is GERD?
GERD is when stomach acids backflow up into the esophagus. This can be caused by problems with the sphincter muscle at the lower end of the esophagus that should keep stomach acid from coming up out of the stomach. When this occurs, heartburn or discomfort is common. While anyone can have occasional heartburn, GERD is a chronic condition that can have serious health implications.
For those with chronic acid reflux, damage can occur to the esophagus lining. The lining can become inflamed, damaged and scarred, leading to ongoing swallowing and discomfort issues. Some of the dangers of long-term acid reflux can include:
Trouble swallowing food – vomiting and weight loss can occur
Hoarse voice, coughing and throat pain
Risk of choking
Breathing problems, including irritating asthma and other respiratory issues
Barrett's esophagus, a pre-cancerous condition
Esophageal cancer, a deadly form of cancer
Anyone who has experienced heartburn or acid reflux two or more times per week for an extended time should see a gastroenterologist for treatment. There are options available to control GERD and reduce the risk and dangers, including medications, esophagus stretching and surgical intervention. Treatments can help reduce pain and discomfort as well as prevent further damage to the esophagus that can lead to serious health problems.
Posted on behalf of:
Dr. David P. Yamini, MD
Westside Gastro Care
2001 Santa Monica Blvd #1286
Santa Monica, CA 90404
(310) 285-3005
Was this article helpful?
The information provided on this website, including text, graphics, images, and other materials, is intended solely for informational purposes and should not be used as a substitute for professional medical advice, diagnosis, or treatment.