Choosing a Google Maps Dentist Near You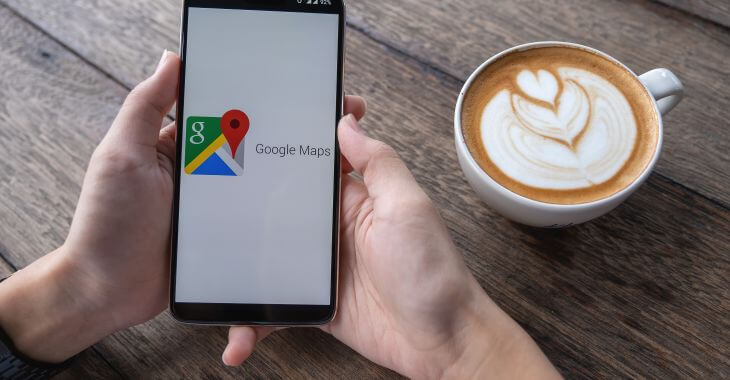 Whether you have a dental emergency or just need a routine checkup, if you need a new dentist, Google Maps is a convenient place to find local dentists. Not only can you see where they are located, Google Maps dentist rankings can reveal more about each dental office to help you choose the right one for you.
Most towns and cities have many dental offices. To find the right dentist for your needs, you may choose from dozens or more in your area. Google Maps can help you see where each dentist office is located in relation to your home or workplace and provide other valuable information like dentist rankings.
Google Maps Dentist Search
If you use your phone, computer or tablet to perform a Google Maps dentist search, it will use your current location to provide you with top ranked dentists near you. Keep that in mind, especially if you want a dentist in a nearby town or by your workplace, which may not be near your current location.
To find the right dentist, you may want to make a more precise search. Entering certain search terms can help narrow the list of dentists and give you options that match your needs. When completing your Google Maps search, some search parameters you may want to add include:
Type of dentist – family, pediatric, cosmetic, etc.
Town or city with the state or a zip code
Dental service – wisdom teeth, crowns, emergency, etc.
Insurance type
Searching for "pediatric dentist in town, state" will bring up different results than if you just list a dentist. Keep in mind that Google will look for dentists that fit your description, usually refining the search based on the dentist's Google profile and their website content or information.
Checking Dentist Rankings
Once you perform a Google Maps search, you will see a list of dentists near you along with their addresses, phone numbers, website links and dentist rankings. In most cases, the highest ranked dentists will be on the top of your search list, based on a five-star ranking system from Google reviews.
Under each dentist or dental office name, you will see their star ranking. In parenthesis, the number is how many people have left reviews. While a 5-star ranking is great, if it is only based on a few reviews, it is not as impressive as a dental office with hundreds of reviews and a high ranking.
If you click on a dentist, you can take a closer look at their ranking and reviews. The number of reviews will be highlighted, and you can click on the reviews to see what patients have said about the dentist. This can give you valuable information about each dentist to help you choose the best option.
Choosing the right dentist can make a big difference in your oral care. The Google Maps dentist search can help you narrow down some top choices in your area, but there is more information available to find the perfect dentist. Once you have your top choices, do a little more research to pick the right dentist.

Researching Top Dentists in Your Area
The criteria you are looking for in a dentist is unique. Not everyone wants the same services or amenities from their dentist. Once you have 2-5 dentists near you that match your Google Maps dentist search, take the time to research their website to find out more about their office, including:
What insurances do they accept? Do they have financing/payment options?
Do they offer services important to you? (sedation, implants, same-day restorations, etc.)
How long has the dentist been in practice?
What are their office days/hours?
What dental technology do they offer? (Digital imaging, CEREC, etc.)
What type of amenities do they offer? (Wi-Fi, headphones, TVs, etc.)
Are they accepting new patients? Are kids welcome?
You want to find a dentist that is best suited for your current and future dental needs. Changing dentists is a hassle, so taking the time to find the right option with a little research can help you make the right choice. While the Google Maps dentist search will narrow the list down, it should be just the beginning.
Finalizing Your Dentist Choice
Once you finish your search and choose a dentist, you can use Google Maps to get their phone number or contact information. When you schedule your first appointment, you can save their information in your phone to have easy access to directions to their office using the Google Maps app.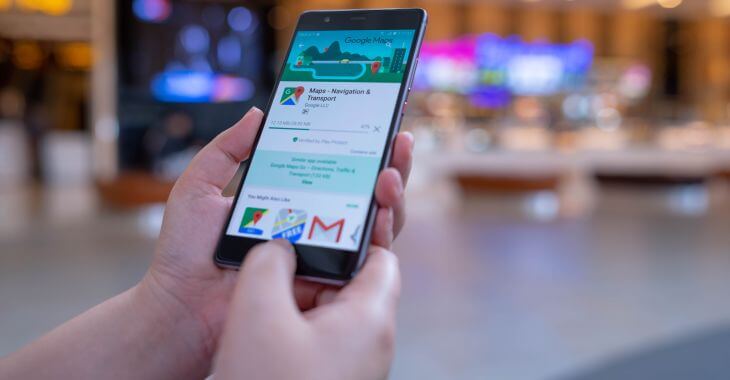 The Google Maps dentist search is an excellent tool to begin your search for a new dentist near you. While location is important, the other criteria you can search for can ensure they have the services and specialties you need for customized dental care for you or your family.
Was this article helpful?
The information provided on this website, including text, graphics, images, and other materials, is intended solely for informational purposes and should not be used as a substitute for professional medical advice, diagnosis, or treatment.