Dermatology Treatments for Beautiful Legs
Published on: July 11, 2019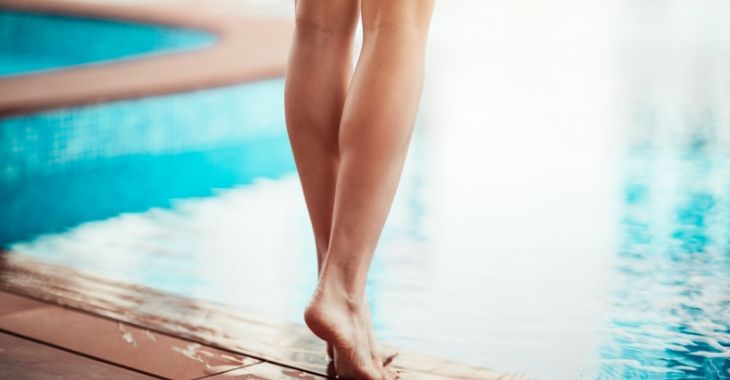 Many dermatologists offer cosmetic treatments that can help the skin look healthier, younger and more attractive. These treatments are not just for the face; many procedures can improve the beauty of the skin all over the body. If you want to improve the look of your legs, a trip your dermatologist may be the best option. Here are a few treatments that are offered through some dermatologists to create beautiful legs.
Laser Hair Removal
Tired of shaving your legs? Consider laser hair removal. Your dermatologist can perform laser therapy to destroy hair follicles, giving you hair-free, smooth legs permanently. No more shaving or stubble – your legs are ready for shorts, skirts or a swimsuit whenever you want. The procedure is quick and painless – you may need a few sessions to completely stop hair growth in your legs.
Spider Vein Removal
Do you have spider veins on your lower legs? Sclerotherapy can be effective in removing the spider web of blue veins on your calves. This procedure involves injecting spider veins with a solution that creates scar tissue, eliminating the blood vessels. You may need more than one treatment for complete removal, but over a few sessions, your spider veins can disappear.
CoolSculpting
If you want to slim your thighs, CoolSculpting may be the treatment you need to target stubborn fat on your legs. This procedure is non-invasive and can be done at your dermatologist's office to permanently destroy fat cells in targeted areas.
If you have flaws on your legs that make your self-conscious when you bare them to the world, talk to your local dermatologist. There are non-invasive options to improve the aesthetics of your legs through simple outpatient dermatology procedures.
Posted on behalf of:
Olansky Dermatology Associates
Peachtree Lenox Building
3379 Peachtree Road #500
Atlanta, GA 30326
(404) 355-5484
Was this article helpful?
The information provided on this website, including text, graphics, images, and other materials, is intended solely for informational purposes and should not be used as a substitute for professional medical advice, diagnosis, or treatment.