Effective Skin Tightening with RF Technology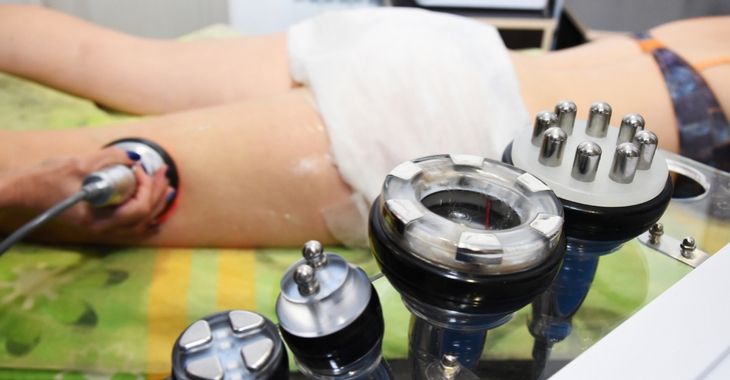 Skin loses elasticity as you age due to lost collagen, elastin and other factors. Plus, skin can stretch with weight gain and may not completely rebound when weight is lost. To give skin back a more youthful firmness, radio frequency (RF) technology combined with other skin treatment can tighten skin and offer other benefits.
Reduced Lines and Wrinkles
RF treatments can trigger collagen production to help tighten and rejuvenate aging skin. This can help reduce lines, wrinkles and sagging skin on the face, chest or hands. RF treatments can help restore more youthful, firmer skin as collagen and elastin levels improve.
Fade Stretch Marks
When weight gain and then weight loss occur, the skin can be stretched and leave evidence of expanded skin. It may be looser and have noticeable stretch marks after weight loss. RF treatments with a suctioning technique can help retighten skin and fade away stretch marks.
Smoothing Cellulite
Loss of elasticity in the skin can make cellulite more apparent. Tightening the skin can help smooth away bumpy cellulite on thighs, the abdomen and other areas for a firmer, more attractive appearance. Viora Reaction™ technology uses RF and a suctioning process to tighten skin for effective cellulite treatments and body contouring.
Viora Reaction™ is a RF treatment option available at some dermatology offices that offer cosmetic services. These treatments are painless, safe and usually only take less than a half an hour. In some cases, skin improvement can be noticed within a few days. As collagen and rejuvenation occurs the skin can become tighter, firmer and healthier. Contact a local dermatologist that offers RF treatments to ask about this innovative technology and find out whether it is right for you.
Posted on behalf of:
Kayal Dermatology & Skin Cancer Specialists
141 Lacy Street, Suite 200
Marietta, GA 30060
(770) 426-7177
Was this article helpful?
The information provided on this website, including text, graphics, images, and other materials, is intended solely for informational purposes and should not be used as a substitute for professional medical advice, diagnosis, or treatment.