Hydrothermal Ablation for Excessive Menstrual Bleeding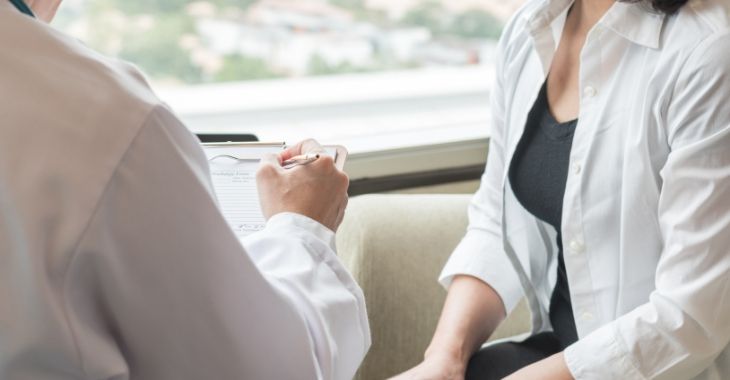 For women that have excessive menstrual bleeding, life can be frustrating and inconvenient. When visits to an OB/GYN do not reveal any cancer or other illness causing the bleeding, there are a few different options for treatment. Oral contraceptives or an IUD may be recommended, but these are not always a good option or effective for all women. Another solution for those past their child-bearing years is uterus ablation. A non-invasive method is hydrothermal ablation, which can be performed as an outpatient procedure by a OB/GYN.
What Is Hydrothermal Ablation?
To stop excessive menstrual bleeding, the endometrium can be destroyed by ablation to stop the production of the lining in the uterus. In hydrothermal ablation, a probe is inserted into the uterus through the vaginal canal. This probe or catheter can deliver hot water that flushes the uterus and can remove most of the endometrium. In most cases, this can stop excessive menstrual bleeding, sometimes stopping periods all together.
This procedure is usually done on an outpatient basis. The woman is given anesthesia locally or general anesthesia can be used. The procedure only takes about 10-15 minutes once the anesthesia has taken effect. Recovery is quick; most women can return to normal activities within 24 hours, with some cramping and bleeding over the next few days.
Hydrothermal ablation can be an effective and non-invasive option for women suffering from excessive bleeding. Since it permanently changes the interior of the uterus, it is not an option for women who may want to have children in the future. Talk to your OB/GYN if you want more information on hydrothermal ablation to find out if it could be an option for you.
Posted on behalf of
Marietta OB-GYN Affiliates, P.A.
699 Church Street #220
Marietta, GA 30060
(770) 422-8505
Was this article helpful?
The information provided on this website, including text, graphics, images, and other materials, is intended solely for informational purposes and should not be used as a substitute for professional medical advice, diagnosis, or treatment.