Importance of Physical Therapy After Orthopedic Surgery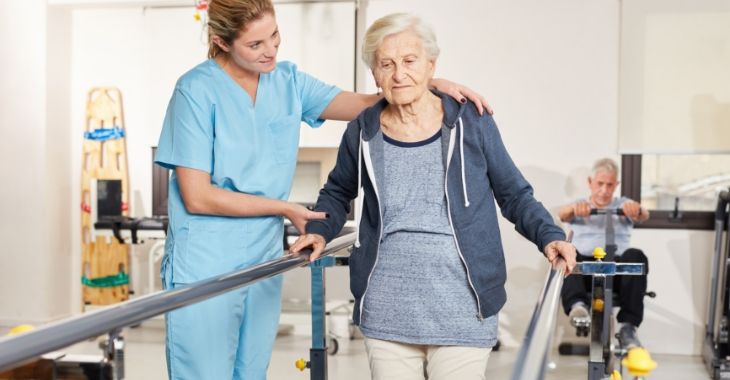 Whenever surgery is needed to repair an orthopedic injury, there is recovery and rehabilitation needed after the procedure. Whether it is broken bone, spine surgery or joint repairs, there is always a rehabilitation process to restore mobility. Orthopedic surgery is only the first step to recovering from an injury; physical therapy is a key component in recovery and regaining mobility. Here are a few reasons why physical therapy is important to recovery after orthopedic surgery.
Reducing Scar Tissue
As the surgical site heals, scar tissue forms. While scar tissue is expected, if the muscles, tendons and other tissues around the surgical site are not kept moving, the scar tissue can cause mobility issues. As soon as possible, physical movements are needed to break up scar tissue and keep the tissues flexible. However, these need to be specialized movements that will not interfere with the healing process while reducing scar tissue buildup.
Strengthening the Surrounding Muscles
Orthopedic surgery can require immobilization of the area for a period of time for healing. To recover, the surrounding muscles need to be strengthened to allow for movement and restoration of mobility. Physical therapists know the correct exercises to work the muscles that will aid in quicker healing and recovery while protecting the damaged tissues.
Pain Management
While physical therapy can be painful after surgery, it also can reduce pain in the long run. Physical therapists can help patients manage pain with various treatments and techniques. These can reduce inflammation and give the patient at-home options to minimize pain during recovery.
Physical therapy and orthopedic surgery are two parts of the same solution. For the best results from any orthopedic surgery, it is vital to follow the recommended exercises and therapies recommended by a physical therapist.
Posted on behalf of:
Sovereign Rehabilitation
5555 Peachtree Dunwoody Road Northeast #225
Atlanta, GA 30342
(404) 835-3340
Was this article helpful?