Non-Surgical Treatment Tips for the Aging Face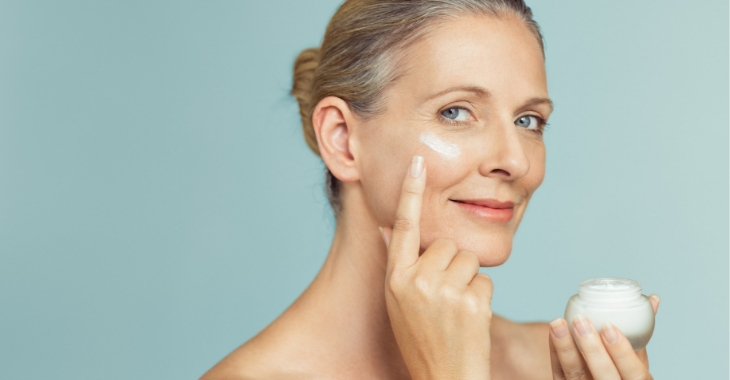 Most people want to look youthful for as long as possible. Maintaining soft, smooth facial skin that is supple and toned can help minimize aging of the face. While there is not cure for aging, there are ways to slow the process and keep your youthful appearance longer. Here are some tips for the aging face that can help minimize sagging, drooping and wrinkles on the face.
Diet and exercise. Your skin needs the right nutrients to look its best. Eating a healthy diet with plenty of healthy oils, fresh produce and protein will nourish your skin from the inside out. Exercise helps improve circulation to deliver the nutrients and reduce excess fat that can cause drooping in the face.
Sleep well. Getting enough rest is also important when it comes to looking youthful. Make sure to wash your face and add moisturizer before you go to bed. Sleeping on your back can also be beneficial to reduce pulling on the facial skin while you sleep.
Sunscreen and UV protection. Not only does exposure to UV rays increase your risk of skin cancer, it also ages your skin. Always use sunscreen and shade your face to reduce sun damage.
Explore dermal fillers and neuro-inhibitors. Cosmetic injections can have incredible results in reducing aging without surgery. Dermal fillers can smooth lines and wrinkles while inducing more collagen and elastin in the skin. Neuro-inhibitors like Botox can reduce muscle movement, helping minimize lines and slow the creation of deeper lines.
Caring for your skin can do wonders in slowing the aging process and cosmetic treatments can erase years from your face without surgery. Visit a plastic surgeon that offers non-surgical skin treatments to get the best results.
Posted on behalf of:
Kami Parsa, M.D.
Oculoplastic Surgery
465 N Roxbury Dr. Suite 1011
Beverly Hills, CA 90210
(310) 777-8880
Was this article helpful?