Regenerative Medicine for Sports Injuries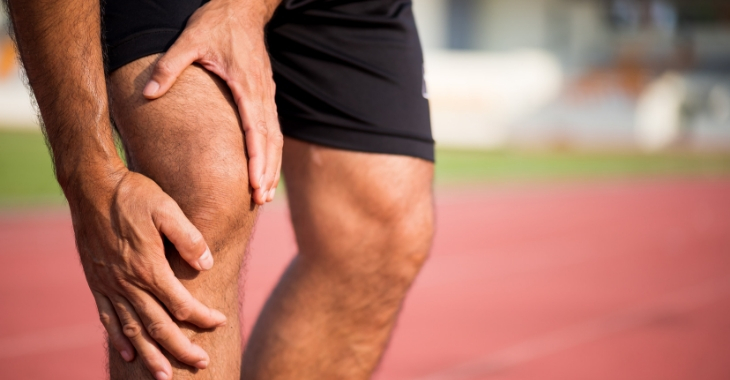 Athletes of all levels can experience injuries that can be painful and debilitating. Pushing your body to the limits, whether you are training for your first marathon or to become a professional athlete, can come at a cost. Two of the most common sports injuries are strains and sprains. Muscle strains and ligament sprains can be painful and limit movement while these injuries heal. Regenerative medicine can help heal injuries quicker and more effectively, reducing pain and improving recovery.
What is Regenerative Medicine?
Advancements have been made in medical treatments for healing and regenerating tissue. The body contains healing factors that can stimulate tissue repair but they are often not in high enough concentration at the site of an injury. Regenerative medicine uses concentrated amounts of stem cells or growth factors to speed healing in wounds or injuries to ligaments and other soft tissues.
Torn or Sprained Ligament Repair
Ligament damage in the joints is a common sports injury, especially in the knees and ankles. Injections of platelet-rich plasma (PRP) or stem cells into the injured joint can give the body the regenerative stimulation needed to repair damaged tissue. The use of PRP or stem cells for soft tissue injuries can cut the healing time in half. For athletes this is crucial to shorten their recovery so they can begin training again and minimize loss of muscle conditioning.
If you experience a sports injury, especially soft tissue injuries like sprains or strains, you may benefit from the regenerative medicine treatment. These specialized treatments are available through sports medicine or pain clinics that offer innovative therapies. If you want a quicker recovery and less pain from your sport injury, seek a physician who offers PRP or stem cell treatments.
Posted on behalf of:
Advanced Healing Institute
22972 El Toro Road
Lake Forest, CA, 92630
(949) 239-3206
Was this article helpful?