Stop Struggling with Acne Breakouts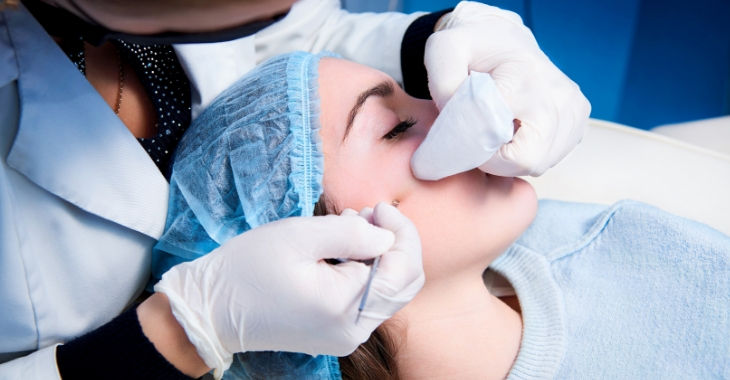 Acne is not just a problem for teens; many adults struggle with acne breakouts in their 20's and beyond. While almost everyone has some acne, especially as a teenager, ongoing issues can be frustrating and embarrassing. Not only does acne impact your appearance during a breakout, the scars left behind can change the texture and look of your skin for many years to come. If over-the-counter treatments are not working, it is time to stop the struggle and see a dermatologist.
Professional Treatments for Acne
What causes acne breakouts? Bacteria on the skin, oil glands, clogged pores and inflammation are all responsible for impacting acne breakouts, which is why some treatments work on one person but not on another. When acne is severe, it can make you feel self-conscious and less confident in your appearance. Dermatologists are skin specialists and can find the right professional treatment to control your acne, including:
Laser treatments to control acne and reduce scarring
Blue light treatments to kill skin bacteria that cause acne
Prescription facial cleansers or medications to treat and prevent acne
Facials and chemical peels to improve skin health and reduce acne scarring
Each person is different and may need one or more different options to get the results they desire. However, with professional medical assistance, you can stop the acne struggle and finally achieve clear skin that will help you feel more confident.
For the most advanced treatments for acne, it is worth the time and money to visit a dermatologist for professional advice and skin therapy. Contact a local dermatologist to learn more about the options available for putting an end to acne breakouts.
Posted on behalf of:
Olansky Dermatology Associates
Peachtree Lenox Building
3379 Peachtree Road #500
Atlanta, GA 30326
(404) 355-5484
Was this article helpful?
The information provided on this website, including text, graphics, images, and other materials, is intended solely for informational purposes and should not be used as a substitute for professional medical advice, diagnosis, or treatment.