Symptoms and Risks of Elevated Estrogen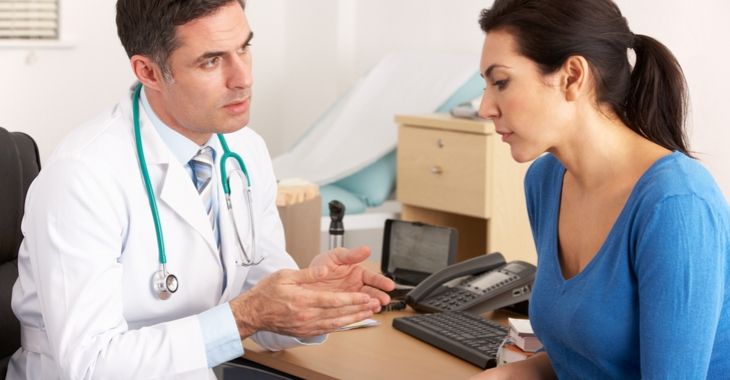 Estrogen and other hormones have important functions in the body, especially for reproductive health. However, if these hormones become unbalanced, it can cause uncomfortable symptoms and put you at higher risk for diseases like breast cancer. Knowing the symptoms of elevated estrogen can help you identify this issue and seek treatment to improve your quality of life and reduce risks of related health problems.
Signs of Estrogen Imbalance
Most women experience surges of hormonal imbalances throughout their menstrual periods. Those uncomfortable PMS symptoms can be due to higher estrogen levels, but they dissipate within a few days. Ongoing symptoms can indicate hormonal imbalance. Some of the signs include:
Weight gain, especially in the midsection
Fatigue
Moody changes
Low sex drive
Trouble concentrating
Some women are at higher risk for elevated estrogen. If you take hormonal birth control, are overweight or have had a hysterectomy, you could be at higher risk of hormonal imbalance. Those approaching menopause can begin to experience perimenopause with surges of estrogen.
What to Do If You Have Symptoms of Hormonal Imbalance
If you have noticed changes that indicate hormonal imbalance, make an appointment with a OB/GYN. There is lab testing that can diagnose elevated estrogen. Hormonal therapy can help alleviate symptoms and balance your hormone levels. Plus, this can lower your risk of breast cancer and other risks associated with higher estrogen levels.
Your hormone levels can impact your health and wellbeing. If you are experiencing PMS symptoms more often than just before your period, you may be having estrogen fluctuations or elevation. Get medical care to help you feel your best and protect your overall health.
Posted on behalf of
North Point OB/GYN Associates
1505 Northside Boulevard #3500
Cumming, GA 30041
(770) 886-3555
Was this article helpful?
The information provided on this website, including text, graphics, images, and other materials, is intended solely for informational purposes and should not be used as a substitute for professional medical advice, diagnosis, or treatment.