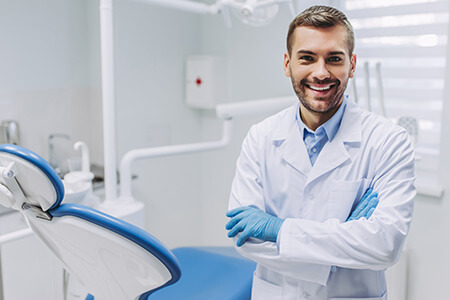 Dentists
Most patients believe that all dentists provide the same treatment options, until they require treatment that goes beyond a checkup or filling. The truth is, dentists may provide a wide range of preventive, cosmetic or restorative dentistry treatments. Finding a reliable dentist who will cater to you or your family's needs can prove difficult if you aren't sure exactly what you are looking for in a dentist.
Treatments from a dentist may include pediatric dentistry, cosmetic veneers, sedation dentistry, dental implants and much more. However, another important aspect of dentistry is treating patients who suffer from a dental phobia or have disabilities which present challenges when receiving treatment. As a new patient searching for a suitable dentist, learning this type of information from the dentist's website or a three minute conversation may not be possible.
Find Top Patient-Rated Dentists
You can find top patient-rated dentists with Find Local. When a patient takes the time to rate a dentist, it may be a good indicator that the dentist in question is reliable and provides excellent treatment. Reading multiple patient reviews or testimonials will provide you with greater insight into a dentistry practice. Your shortlist may become much shorter when you have access to top patient-rated dentists who are already providing high-quality treatment to their current patients.
Finding top patient-rated dentists is a less daunting experience when they are all in one convenient place. Find Local provides easy access to reviews about dentists who have created an exemplary patient experience. These ratings may allow you to make a much more informed choice about the type of dentist you should pursue to provide treatment for you and your children.
Easy Access to Reviews about Dentists
The purpose of these pages is to provide easy access to reviews about dentists, written by real patients. You can cross off any dentists who fail to meet the standard of care you require, based in part on the reviews that you find. You have no obligation to choose a dentist from the list of available reviews, but it certainly helps to have insight from current or past patients.
Take the time to read each review, and choose the right dentist for you. A top patient-rated dentist could change the course of your oral health for the better. So, make a list of the things you are looking for in a dentist, and match them to what patients have to say about each one.