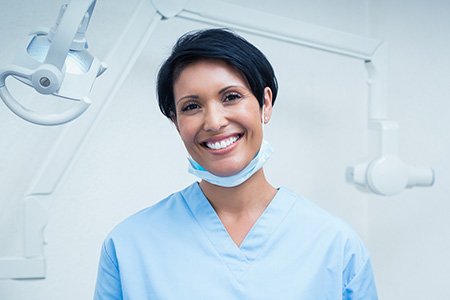 Oral Surgeons
Did you know that some oral surgeons operate on tissue, gums, teeth and jaws? As a patient looking for a suitable oral surgeon, you may spend a lot of time searching for and contacting doctors who do not provide the type of surgery you need. What often contributes to this problem is the lack of information on oral surgeon websites. Even if the information is there, it may not be communicated in a way that is easy to understand.
It can become frustrating if you are suffering from teeth clenching and need a specialist surgeon to correct a defect or abnormality in your jaw, yet all you can find is mention of bruxism. The two terms describe the same condition, but that may not be clear from the information provided by oral surgeons. Instead of wasting time sifting through pages of information to see if an oral surgeon treats your condition, it can be easier to turn to patient ratings and reviews.
Find Top Patient-Rated Oral Surgeons
You can find top patient-rated oral surgeons via Find Local. All ratings are from real patients who have either consulted with or received treatment from the oral surgeon. These ratings are useful if you are compiling a shortlist of potential candidates. Coupled with patient reviews, ratings are a beneficial tool for finding an oral surgeon you can trust.
Oral surgery may include procedures that have associated risks. Finding a top patient-rated oral surgeon may help you to mitigate many of those risks. You can further assess top rated oral surgeons based on qualifications, experience, specialization, the methods and techniques that they use and how they connect on a personal level with patients.
Easy Access to Reviews about Oral Surgeons
Find Local also facilitates easy access to reviews on oral surgeons. You may find just what you are looking for in the perfect oral surgeon, whether you need dental implants or any other corrective surgery to restore the function of your teeth and jaw. One of the most beneficial aspects of patient reviews is that they are written by real people using language that is simple and easy to process.
You may find both positive and negative reviews helpful in sorting out which oral surgeons are most likely to suit your needs. How you use the reviews on oral surgeons is up to you. Take in all that you can, and find the relief from pain and discomfort you have been searching for from an oral surgeon in your area.