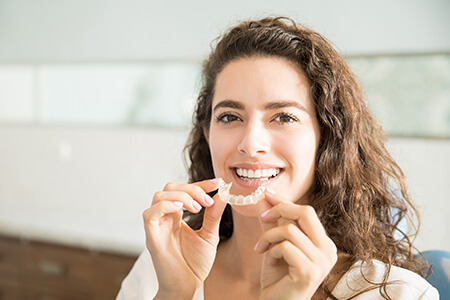 Orthodontists
Orthodontics primarily deals with the malformation of the teeth and jaws, including how to detect, prevent and correct any related conditions. Most people associate orthodontics with metal braces, or, in recent times, clear aligners such as Invisalign. This branch of dentistry is a specialist area, so it is important to find a local doctor who can meet the orthodontic needs of you or your child. Yes, orthodontics are for adults, too!
Referrals may be made by your regular family dentist, but that does not mean you will necessarily click with your orthodontist. If you prefer to choose your own healthcare providers, you may have a challenge ahead of you. There are a lot of orthodontists out there who are competing for your patronage, but which doctor ticks all the boxes on your checklist? Patient-rated orthodontists and reviews are one of the many ways in which you can gain valuable information to help you choose the right orthodontist.
Find Top Patient-Rated Orthodontists
Find Local is here to help you locate top patient-rated orthodontists in your area. These orthodontists are rated on various aspects of the treatments, services and benefits they offer to patients. Sometimes it's the little details that can make a difference. For instance, if your child needs orthodontics, you will want to choose an orthodontist who loves treating and educating kids on proper oral healthcare.
It is also useful to compare top rated orthodontists by practice if you are having trouble choosing between a number of local providers. The more you can reduce the candidates on your shortlist, the easier it becomes to match your needs. Comparing orthodontists by rating is quick and effective. The alternative is consulting with multiple practices in order to gain the information you need to make a choice.
Easy Access to Reviews about Orthodontists
Another tool which is beneficial to finding a suitable orthodontist is reading reviews from patients. Find Local provides easy access to reviews about orthodontists, so patients have another source of information that reveals the principles of the provider, as well as patient satisfaction after treatment. This is the sort of information you will not gain from perusing the pages of an orthodontist's website.
If you want to take an objective look at what past or present orthodontic patients have to say, Find Local is here to provide you with the links that you need.