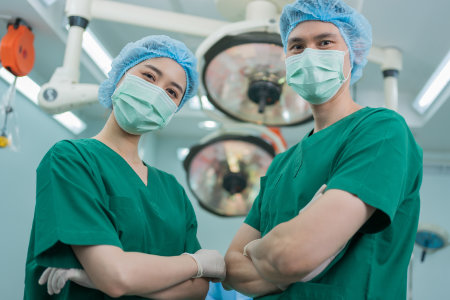 Urologists
The urinary tract and reproductive system are connected and often affect one another. If there is a problem with the bladder, urethra, prostate or reproductive organs, you may need a specialist for diagnosis and treatment. Urologists specialize in urinary tract systems in men and women, as well as the male reproductive system. If you need a top urologist in your area, the Find Local Doctor Directory can help you find a highly skilled and experienced physician near you.
Specialists for Urology Conditions
Many conditions are diagnosed and treated by urologists. Many conditions are male-specific, but urologists can also help women with urinary tract issues. Some of the medical concerns that urologists handle include the following:
Urinary tract infections – urethra, bladder and kidney
Urological cancers
Incontinence
Kidney disease
Enlarged prostate
Male infertility
Male reproductive organ issues
While most people have a dentist or primary care physician, not everyone has visited a urologist. If you need a urologist, finding recommendations for one through friends or family may not be easy. Plus, the conditions that urologists treat are often private in nature – many people do not want to explain to others why they are looking for a reputable urologist. At Find Local, our Doctor Directory allows you to research top physicians in your area, including those specializing in Urology.
Find Top-Rated Urologists Near You
If you need a urologist to discuss a health concern, you want a doctor that you can trust. One of the best ways to find out more about a doctor before you make an appointment is to vet them through online profiles, reviews and patient ratings. At Find Local, we make it easier for you to compare multiple doctors in your area, including urologists, with all the information you need in one place. We have profiles and patient reviews/ratings at your fingertips to find a urologist who meets your qualifications.
You do not need to spend hours looking at various websites to find a urologist near you. Visit our directory to find information and reviews on top-rated urologists in your area.