Winter is the Best Time for a Tummy Tuck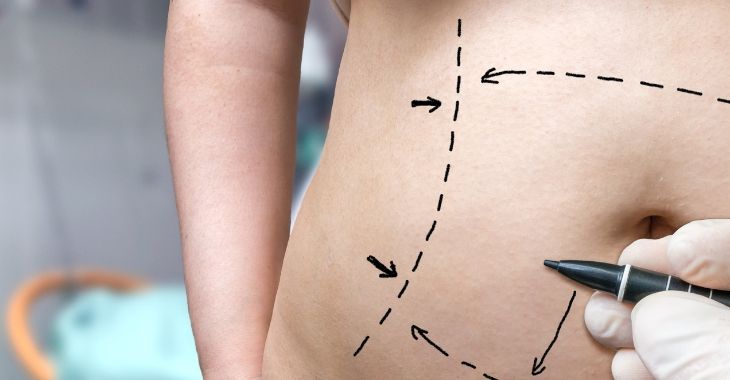 Do you dream of having a flatter stomach and tighter skin on your abdomen? Pregnancy, weight fluctuations and aging can all change the skin, muscle and tissue on your tummy. Diet and exercise cannot always reverse changes to your abdomen. If a tummy tuck is on your wish list and you want a slimmer waist for summer, winter is the best time to have this procedure.
What is Involved with a Tummy Tuck?
A tummy tuck is similar to a facelift for the abdomen. This procedure removes excess skin and fat, lifting and tightening tissue and muscles the area. When completed by an experienced plastic surgeon, a tummy tuck can restore a firmer and flatter stomach for those who have lost elasticity to the skin and have stubborn fat in this area. The incision can be placed discretely in the bikini area to reveal an improved tummy.
Why is Winter the Best Season for a Tummy Tuck?
Like all surgeries, tummy tucks do require time to heal. While excess skin and fat is removed, there is swelling and drainage after the procedure. It can take two weeks before you can resume sedentary activity and up to four weeks before you can perform more strenuous activities. You will also need to wear a compression garment to help the skin and muscles heal for up to six weeks.
Since healing takes up to two months for complete recovery, winter is an excellent time to have this procedure. By spring and summer, your new abdomen will be ready to show off to the world with lighter clothing. Many people will assume that you lose weight or exercised as a New Year's resolution, resulting in a slimmer abdomen.
Posted on behalf of:
Atlanta Plastic Surgery Specialists, P.C.
2001 Peachtree Road #630
Atlanta, GA 30309
(404) 355-3566
Was this article helpful?
The information provided on this website, including text, graphics, images, and other materials, is intended solely for informational purposes and should not be used as a substitute for professional medical advice, diagnosis, or treatment.