Advanced Options in Hair Replacement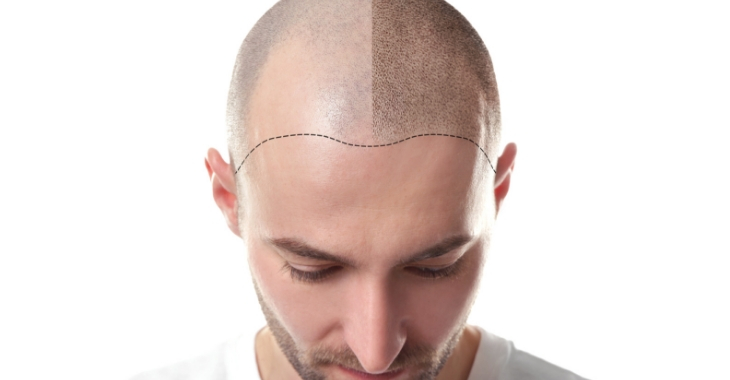 If you have struggled with hair loss, you may have wondered if there are any new options for hair replacement. The good news is there have been many advancements made in this field of cosmetic surgery and treatment. The old "hair plugs" that were used are no longer the best option and many of the top plastic surgeons offer excellent treatments to thicken or replace lost hair.
Surgical Hair Transplants
The latest and most advanced option for replacing lost hair is Follicular Unit Extraction (FUE) and Follicular Unit Transplantation (FUT). This method involves harvesting hair follicles from other areas of the scalp and transplanting them to thinning areas to regrow new hair.
Hair transplants have been used for decades, but the FUE and FUT method is an improved option over the old cut and stitch surgery. One of the best techniques used NeoGraft, a cutting-edge approach that is less invasive and more effective. No cutting or stitches are used in the transplant process and more hair follicles can be retrieved in less time than outdated procedures. This reduces the pain and invasiveness of the procedure for the patients, also improving recovery time.
PRP Injections
Another option available in hair replacement is platelet-rich plasma (PRP) injections. These injections of PRP filtered from your own blood can help revive struggling hair follicles to improve hair growth. PRP injections can also be used in tandem with Neograft to enhance the healing and growth after the hair transplant.
You deserve to feel confident and look your best. If thinning hair or hair loss has made you feel self-conscious or you just want a more youthful, attractive appearance, consider the new options available for hair replacement. Consult an experienced plastic surgeon that offers Neograft and PRP injections to find out if they are right for you.
Posted on behalf of:
Beverly Hills Center for Plastic & Laser Surgery
120 South Spalding Drive #236
Beverly Hills, CA 90212
(310) 288-0641
Was this article helpful?
The information provided on this website, including text, graphics, images, and other materials, is intended solely for informational purposes and should not be used as a substitute for professional medical advice, diagnosis, or treatment.