Cosmetic Treatments for Retaining Youthful Skin
Published on: December 3, 2019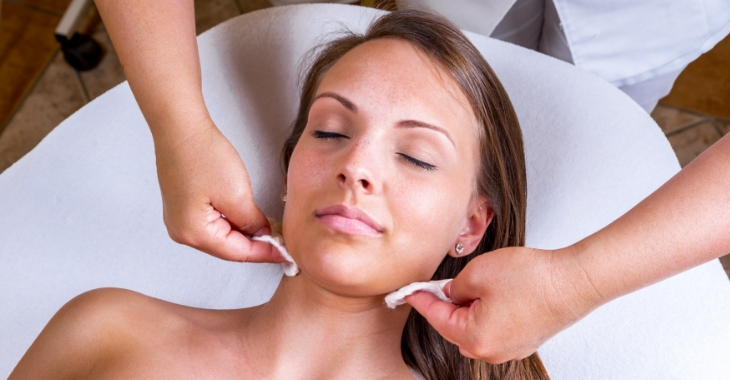 Lines, wrinkles, discolorations and lost elasticity are some of the signs of aging skin. Even with a meticulous skincare routine and careful protection from sun exposure, the skin will eventually begin to lose firmness, volume and its youthful tone. This occurs due to lower levels of collagen and elastin production which cannot be stopped, even with excellent skin care. However, there are cosmetic treatments that can slow aging and help you retain youthful skin longer. Here are some of the best options to combat skin aging.
Chemical Peels
There are enzymes and other agents that can help strip away old skin cells and reveal new skin cells for an improved skin appearance. Chemical peels come in a variety of levels and can be used for a quick refresh or for a deeper exfoliation.
Laser Therapy
There are many different types of laser treatments for the skin. Different lasers affect different layers of the dermis. Some combat fine lines, wrinkles or blemishes at the surface, while others target deeper layers of the skin to stimulate collagen production.
Radio Frequency Skin Tightening
Radio frequency or RF skin tightening uses energy to stimulate collagen and elastin production in the skin. Profound skin tightening is one of the most popular RF treatments that delivers RF energy using a microneedling technique. This can lift, tighten and add volume to the skin to minimize sagging, wrinkles, lines and discolorations.
You may not be able to stop aging but you can slow the process significantly by using various cosmetic treatments. Visit a local facial plastic surgeon or med spa to explore the cosmetic options to help you retain youthful skin.
Posted on behalf of
Kalos Facial Plastic Surgery LLC
5670 Peachtree Dunwoody Road Northeast #910
Atlanta, GA 30342
(404) 936-6665
Was this article helpful?
The information provided on this website, including text, graphics, images, and other materials, is intended solely for informational purposes and should not be used as a substitute for professional medical advice, diagnosis, or treatment.