Non-Surgical Options for Treating Eye Bags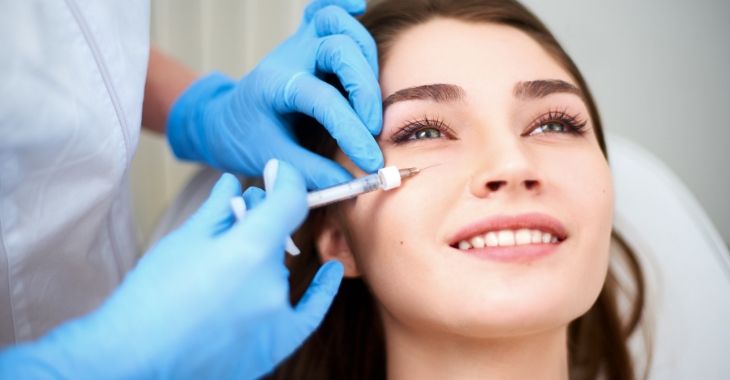 Dark circles or bags under the eyes indicate fatigue. This can occur at any age when you do not get enough sleep or rest. Unfortunately, aging can create eye bags and contours under the eyes that never go away, making you look tired even when you feel energetic. While lower eyelid surgery can help with this issue, some people would prefer to try non-surgical options first. There are a few minimally-invasive cosmetic treatments that can revitalize the eyes and reduce the appearance of dark circles and bags.
Facial Fillers
As the face ages, it can shrink in volume and the skin loses elasticity. Under the eyes, the tear troughs can become deeper and more pronounced. This can create the appearance of bags or circles under the eyes when the tissue sinks due to less volume and lost skin elasticity. Facial fillers can temporarily add more volume and fill in sunken tear troughs. This can diminish eye bags and circles for several months or more, depending on the facial filler used.
Eyelid Resurfacing
Tightening and improving the skin under the eyes can help with aging issues, including sagging skin that causes bags under the eyes. Eyelid resurfacing with CO2 fractional laser therapy can help increase collagen in the skin, reducing wrinkles and improving elasticity. CO2 fractional resurfacing can be used in combination with facial fillers to rejuvenate the appearance of the eyes, reducing eye bags, dark circles and wrinkles.
If you are interested in treating eye bags and dark circles under the eyes without surgery, contact a oculoplastic surgeon that offers non-surgical treatments. They can suggest the best options to refresh the appearance of the eyes with facial fillers, topical creams, laser therapy and other non-surgical options.
Posted on behalf of:
Kami Parsa, M.D.
Oculoplastic Surgery
465 N Roxbury Dr. Suite 1011
Beverly Hills, CA 90210
(310) 777-8880
Was this article helpful?
The information provided on this website, including text, graphics, images, and other materials, is intended solely for informational purposes and should not be used as a substitute for professional medical advice, diagnosis, or treatment.