How Does the Schroth Method Treat Scoliosis?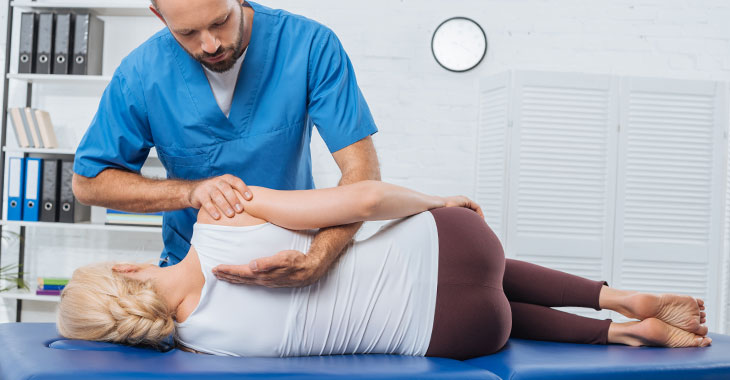 Curvature of the spine or scoliosis can affect people of all ages and become debilitating if left untreated. Some cases of scoliosis can bend the spine to put pressure on the internal organs, while also causing disfigurement and extreme pain or lack of mobility. Conventional treatments for scoliosis include braces and surgery to straighten the spine, but there is another option that is less invasive, yet effective. The Schroth Method is used at top spine institutes and rehabilitation centers across the world, offering scoliosis patients an option for alternative treatment.
What Is the Schroth Method?
While traditional treatments for scoliosis use external methods to straighten the spine (surgery or braces), the Schroth Method of scoliosis treatment works from the inside and is controlled by the patient. This treatment technique focuses on five key factors to help improve movement and discomfort:
Reduce or stop further curvature in the spine
Improve posture for the patient
Reduce respiratory complications
Improve the physical appearance of the patient
Reduce pain and discomfort while improving mobility
Schroth method exercises can be performed at home
The Schroth Method is unique and customized for each patient. Trained therapists teach the patient a program of exercises, stretching and breathing techniques that can help accomplish the five key factors above. Once the patient learns this method, they can perform these techniques at home and use them as an ongoing option for controlling scoliosis and improve their health and wellbeing.
The Schroth Method can be used on its own to treat some forms of scoliosis, or in conjunction with other treatment methods like surgery or braces. For many with scoliosis, it can offer a better quality of life and health. To learn more, contact a rehabilitation center that offers this effective option for treating scoliosis at their facility.
Posted on behalf of:
Sovereign Rehabilitation
5555 Peachtree Dunwoody Road Northeast #225
Atlanta, GA 30342
(404) 835-3340