Symptoms and Treatment for Shoulder Impingement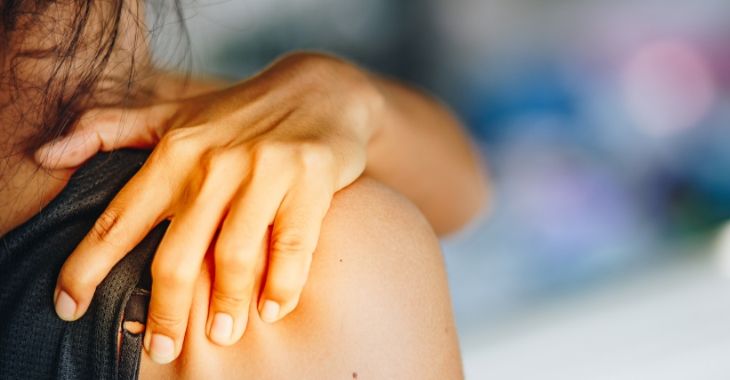 Shoulder pain can hinder your daily activities. If there is inflammation or damage impacting your rotator cuff, you may have shoulder impingement. Those who put extra, repeated stress on their shoulders like swimmers, baseball players, construction workers and painters may find they are experiencing pain and weakness in their shoulders caused by shoulder impingement. Here are the common symptoms and treatment options for those with shoulder impingement.
Shoulder Impingement Symptoms
Inflammation of tendons in the rotator cuff from repeated use can cause the tendons to rub against the shoulder bone. This can cause pain and compress nerves in the shoulder. Some of the symptoms of shoulder impingement include:
Pain when raising your arms and moving them backward
Discomfort when reaching or extending the arm
Ongoing discomfort in your shoulder
Weakness in your shoulder or arm
Shoulder pain that interrupts sleep
If you have these symptoms, you should be diagnosed by a sport or orthopedic specialist to determine if you have rotator cuff damage or shoulder impingement.
Treatment for Shoulder Pain and Weakness
If you are diagnosed with shoulder impingement, there are options to help you relieve the pain and improve strength in your shoulder. If rest and over-the-counter anti-inflammatory medications are not enough to give relief, there are other options. Steroid injections can help reduce inflammation and improve shoulder function. In severe shoulder impingement, rotator cuff surgery may be required to create more space for the tendons.
Shoulder impingement can impact your ability to enjoy sports and activities you love, as well as affect your ability to do your job. If you have symptoms of shoulder impingement, seek treatment from an ortho specialist to reduce your pain and improve your shoulder mobility.
Posted on behalf of:
Ortho Sport and Spine Physicians
5730 Glenridge Drive Northeast #230
Atlanta, GA 30328
(678) 752-7246
Was this article helpful?
The information provided on this website, including text, graphics, images, and other materials, is intended solely for informational purposes and should not be used as a substitute for professional medical advice, diagnosis, or treatment.