Top Male Facial Plastic Surgeries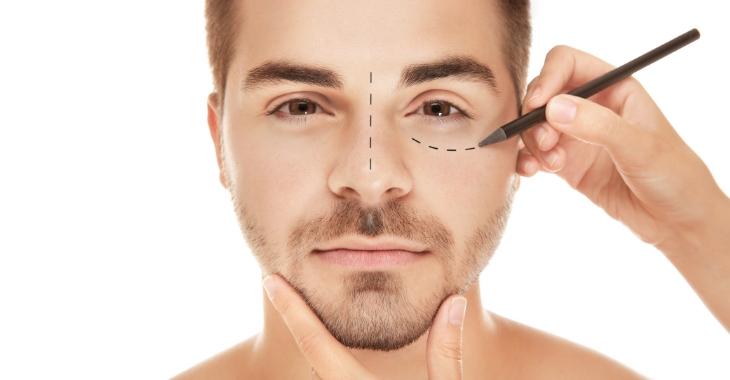 Men want to look their best at any age. Plastic surgery is becoming more and more popular amongst men, from changing the shape of facial features to opting for anti-aging procedures. Feeling good about their appearance helps men be more confident and competitive in various areas of their life. Here are three of the top facial plastic surgeries for men who want to have the advantage of looking and feeling at the top of their game.
Rhinoplasty or Nose Shaping
The nose is the central feature of the face, contributing to the overall balance. Rhinoplasty to change the shape or size of the nose is very popular in men. This procedure can help create symmetry and balance of the facial features for an attractive appearance.
Male Facelifts
Men, like women, want to look youthful and energetic. A male facelift can take decades off the appearance of the face, reducing sagging skin, lines, wrinkles and heavy jowls in the mid and lower face or neck. New techniques can help make facelifts discrete, while still achieving the results desired.
Male Eyelid Surgery
The eyes are the windows to the soul, or so they say. The eyes also reflect youthfulness and energy. Eyelid surgery can help reduce bags under the eyes or droopy upper eyelids that can make a man look older and tired. This procedure has gained popularity with men in the last several years.
If you are a man that cares about your appearance, you deserve to feel confident that you look your best at any age. Contact an experienced facial plastic surgeon that offers male plastic surgery procedures to learn more about how cosmetic changes can give you the edge in your personal and professional life.
Posted on behalf of:
Joseph J. Rousso, MD FACS
New York Eye and Ear Infirmary of Mount Sinai
310 East 14th Street
6th Floor, North Bldg
New York, NY 10003
Phone:(212) 381-6110
Was this article helpful?