Treatments for Hyperhidrosis
Published on: May 13, 2019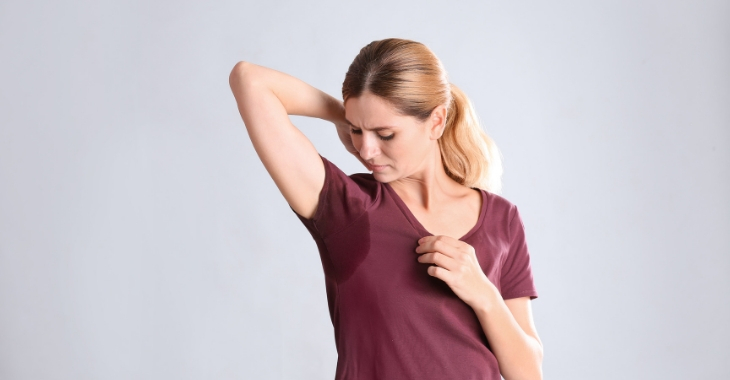 Do your hands sweat profusely, making you embarrassed to shake or hold someone's hand in professional or intimate situations? Or maybe you have excessive underarm sweating or feet that soak through your socks with sweat. Hyperhidrosis or excessive sweating can be a difficult condition to live with, but there are treatments that can be effective to control this problem. With the help of a dermatologist, you can find relief and put an end to sweaty arm pits, hands and feet.
Hyperhidrosis can be a stand-alone health issue or may be linked to other health concerns. Thyroid problems, low blood sugar and some other health conditions can lead to excessive sweating. Stress and genetics also play a part. It is always important to have a full health check-up to determine whether hyperhidrosis is a symptom of another health condition, especially if it comes on suddenly.
miraDry for Underarm Sweating
Underarm sweating is one of the most common forms of hyperhidrosis. One treatment, miraDry, is FDA-approved and can eliminated the sweat glands in the armpits. This is completed using the specialized miraDry system that uses energy to destroy sweat glands. The treatment is non-invasive and can be performed at a dermatology clinic that offers this service.
Botox Treatments
Another option for treating excessive sweating is using Botox injections. Botox injections have been approved by the FDA for treating the arm pits to control excessive sweating, but some doctors also have used Botox for the hands and feet as well. The results are temporary, and repeated injections are needed to maintain results.
Want to explore all the options for treating hyperhidrosis? Contact a local dermatologist to discuss treatments to control excessive sweating for improved confidence in social and professional interactions.
Posted on behalf of:
Olansky Dermatology Associates
Peachtree Lenox Building
3379 Peachtree Road #500
Atlanta, GA 30326
(404) 355-5484
Was this article helpful?
The information provided on this website, including text, graphics, images, and other materials, is intended solely for informational purposes and should not be used as a substitute for professional medical advice, diagnosis, or treatment.