Why Do Lips Change with Age?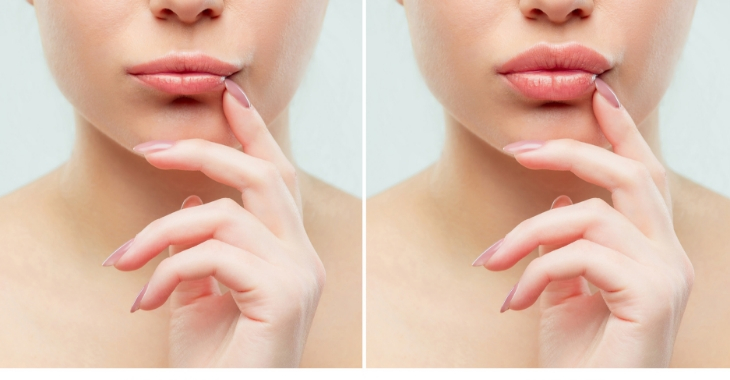 When you look in the mirror and focus on your lips, do you notice a change? With age, many features on the face change and the lips can often reflect your age. Like other skin on the face, the skin on the lips loses volume and elasticity. The lips can become thinner and wrinkled; they also can have fine wrinkles around the outside of the mouth. The result can be a mouth that looks very different than when you were younger.
The lips, especially for women, are a sensuous feature. Plump, full lips are equated with a youthful, sexy and attractive feminine face. Thin lips that lack definition or pucker with wrinkles can detract from the beauty of the face. However, these issues can be altered, rejuvenating the lips and improving the overall beauty of the mouth and smile.
Rejuvenating Aging Lips
There are many cosmetic procedures that can benefit aging lips. For a subtle change to add volume, dermal fillers can be used. While temporary, these fillers are an excellent way to "try on" a more youthful look for your lips. They can plump thin lips and fillers can smooth the fine wrinkles around the mouth.
Lip lifts, reshaping and fat transfers are surgical options for a more permanent rejuvenation to the lips. These can restore the Cupid's bow on the top lip or reduce the space between the top lip and nose base. Fat transfers can add long-lasting volume for a more sensuous smile.
If your lips have changed with age and you want to restore a more youthful appearance to your mouth and smile, consult an experienced facial plastic surgeon. There are options to turn back the hands of time and revive a more youthful look for your lips.
Posted on behalf of:
New York Eye and Ear Infirmary of Mount Sinai
310 East 14th Street
6th Floor, North Bldg
New York, NY 10003
Phone: (212) 381-6110
Was this article helpful?
The information provided on this website, including text, graphics, images, and other materials, is intended solely for informational purposes and should not be used as a substitute for professional medical advice, diagnosis, or treatment.