4 Cosmetic Procedures for Erasing Brow Lines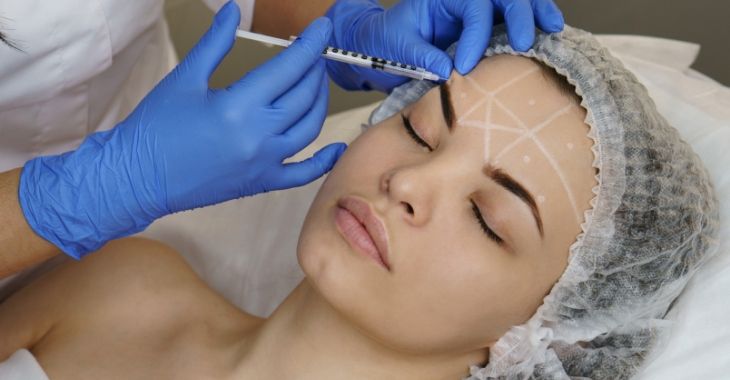 Your forehead tells a story, you just need to read the lines. Years of expressive face movements can create etched lines on your forehead and between your eyebrows, leaving you looking older and perpetually perturbed. If you have forehead horiztonal lines or the "11" between your brows, or a brow that is pressing your eyebrows and upper eyelids down, there are cosmetic procedures that can help give you a more youthful, happier appearance. Here are four surgical and non-surgical options for erasing brow lines and improving the appearance of your upper face, eyes and brow.
Botox. The number one non-invasive option for erasing brow lines is Botox. A few quick injections can relax brow muscles for 4-6 months, smoothing away horizontal lines and the "11" between your eyebrows.
Dermal fillers. Another non-surgical approach to improving the brow appearance is dermal filler injections. These can temporary fill lines and give the brow a lift for a more youthful and energetic look on the brow and upper eyelid.
Laser treatments. Laser treatments can improve the quality of the skin and smooth away lines. This can help enhance collagen production for more youthful skin on the brow and other areas of the face.
Brow lift. For deeper lines and a sagging brow area, a surgical brow lift can be the best option. This can elevate the eyebrows back to a more youthful arch and open the appearance of the eyes while also smoothing deep forehead lines.
If you want your forehead to tell a different story, consider seeking cosmetic treatments from an experienced facial plastic surgeon. Schedule a consultation to discuss the different options available to give your brow a more youthful appearance.
Posted on behalf of
Kalos Facial Plastic Surgery LLC
5670 Peachtree Dunwoody Road Northeast #910
Atlanta, GA 30342
(404) 936-6665
Was this article helpful?