Can a Liquid Facelift to Slow Aging?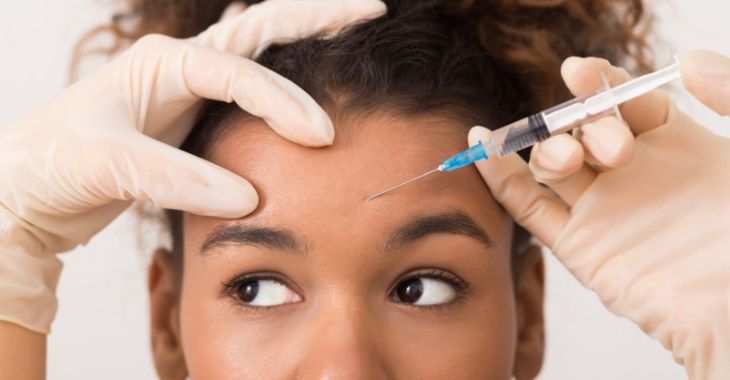 For most people, evidence of facial aging begins in the thirties. The body slows on producing collagen, resulting in skin that is thinner and more vulnerable to sagging. Wrinkles and lines can begin to form on the brow, around the eyes and on the nasolabial fold around the mouth. To address changes in the skin, a liquid facelift can be performed to help retain a more youthful appearance. But will a liquid facelift only hide the signs of aging or can it slow the process?
What is a Liquid Facelift?
To combat the loss of elasticity in the skin, a liquid facelift uses injectable cosmetics to help smooth lines and wrinkles while improving skin volume. There is not a set combination of treatments used – the procedure can be customized to the individual to address their aging issues. Some of the procedures used can include:
Botox or other neuromodulator injections
PRP therapy (often combined with microneedling)
Kybella injections for excess fat under the chin
When these treatments are combined, the results can be stunning. Lines and wrinkles can fade away; the skin can look tighter and improved in texture. Eye bags can disappear and the jawline can be more defined. While the results are temporary, the treatments can be repeated to sustain a more youthful appearance.
Long-Term Benefits of a Liquid Facelift
While the results of some cosmetic treatments are temporary, many treatments used in a liquid facelift help improve collagen production. This can improve the skin structure, slowing the aging process. While there is no way to stop aging completely, continued collagen induction can help skin retain elasticity and volume to slow the formation of lines, wrinkles and sagging long-term.
Posted on behalf of:
Beverly Hills Center for Plastic & Laser Surgery
120 South Spalding Drive #236
Beverly Hills, CA 90212
(310) 288-0641
Was this article helpful?
The information provided on this website, including text, graphics, images, and other materials, is intended solely for informational purposes and should not be used as a substitute for professional medical advice, diagnosis, or treatment.