How to Look Years Younger with a Liquid Facelift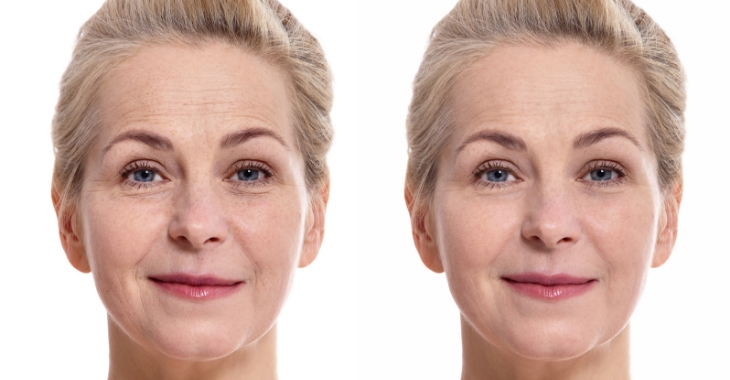 Everyone knows that a facelift can help turn back the hands of time and create a more youthful appearance. However, not everyone is ready for or wants plastic surgery, even if they would prefer to look younger. Another less invasive and cost-effective option is the liquid facelift, an innovative procedure to help rejuvenate the skin and reduce the signs of aging without surgery.
Treatments Used in a Liquid Facelift
There is not a set regimen to create a liquid facelift; it is customized to each patient when they seek this service from their plastic surgeon. A liquid facelift uses a combination of treatments, many in liquid form, that can refresh the skin, reduce wrinkles, improve elasticity, hide bags under the eyes and fight other signs of aging. Which treatments are used depends on the issues the patient is experiencing. Some examples of treatments included in a liquid facelift:
Dermal fillers for plumping lips, smoothing lines, reducing wrinkles and hiding eye bags
Botox for frown or brow lines and other wrinkle formations
Skin resurfacing through lasers or chemical peels
PRP and micro-needling to rejuvenate skin and promote new skin cells
Kybella injections to reduce a double chin
While the liquid facelift can have a dramatic impact and help you look years younger, it is not a permanent solution. Many injections and treatments used need to be repeated to maintain the results. However, most of the treatments can begin working immediately or within a few days, giving you a younger appearance without the downtime and recovery needed for plastic surgery. Contact your local plastic surgeon who offers liquid facelifts to learn more.
Posted on behalf of:
Maurice M. Khosh, MD, FACS
580 Park Avenue, Suite 1BE
New York, NY 10065
212-339-9988
Was this article helpful?
The information provided on this website, including text, graphics, images, and other materials, is intended solely for informational purposes and should not be used as a substitute for professional medical advice, diagnosis, or treatment.