Is It Time for a Second Facelift?
Published on: July 13, 2019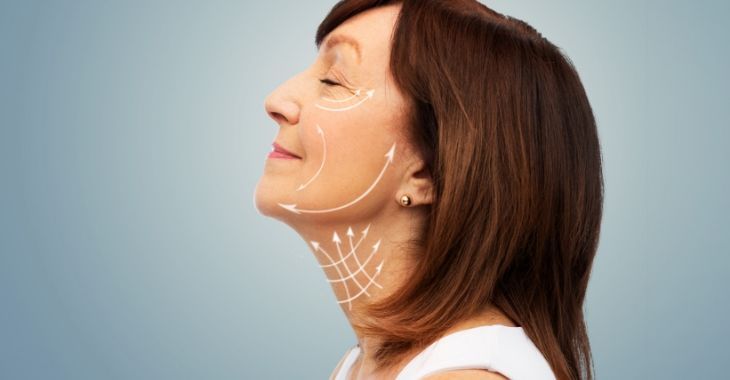 When a facelift is done correctly using the latest techniques, it can turn back time and make you look a decade younger or more. Facelifts are the most effective treatment for sagging skin and tissue in the lower face, neck and jowls, restoring a more youthful appearance. While a facelift turns back time, it does not stop it. After several or more years, you may begin noticing sagging again in your face and neck. When this occurs, it may be time for a second facelift to maintain a more youthful appearance.
Facelifts permanently remove excess skin and also elevate facial tissue. However, gravity and changes in the skin will eventually cause more sagging in the jowls of the face and on the neck. How long a facelift lasts is dependent on the age of the patient, skin type, the skill of the plastic surgeon and other factors. Many people with facelifts are happy with the results for several years, but time and aging does not stop. If you are experiencing the following, a secondary facelift may be right for you:
Jowls are sagging and heavy
You were unhappy with your first facelift
You have tried non-surgical treatments without success
You are noticing sagging skin or the beginning of a turkey gobble on your neck
If you are unhappy with the aging effects occurring on your lower face and neck, it may be time for a second facelift. Many people have two or more facelifts over the years, addressing each stage of aging. It is important to choose an experienced facial plastic surgeon for a secondary procedure to ensure you get the results you desire. Schedule a consultation with a plastic surgeon that has an excellent reputation for facelift procedures to discuss undergoing your second facelift.
Posted on behalf of:
Beverly Hills Center for Plastic & Laser Surgery
120 South Spalding Drive #236
Beverly Hills, CA 90212
(310) 288-0641
Was this article helpful?
The information provided on this website, including text, graphics, images, and other materials, is intended solely for informational purposes and should not be used as a substitute for professional medical advice, diagnosis, or treatment.