Non-Invasive Treatment for Upper Eyelid Hollows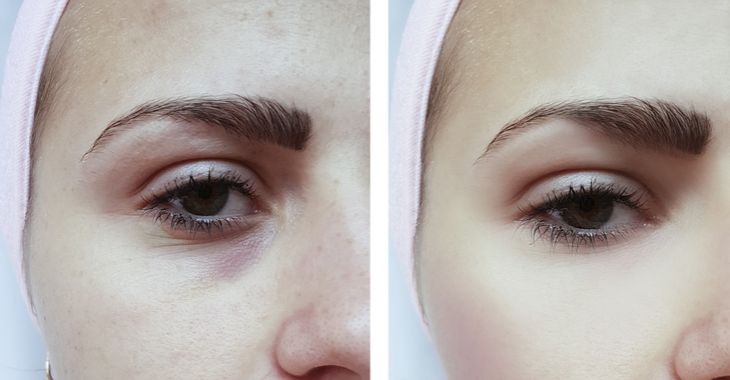 When the upper eyelids lose volume, they can appear to sink and create shadows around the eyes. Upper eyelid hollows can occur for various reasons. Poorly performed upper eyelid blepharoplasty can result in too much skin or tissue removed that can cause a sunken appearance; aging of the skin and tissue can result in depressed upper eyelids. This can cause a "skeletal" and older appearance to the eyes. Some of the best treatments for upper eyelid hollows are facial fillers, a non-invasive option to rejuvenate the appearance of the eyes.
Using Facial Fillers for Upper Eyelid Hollows
Facial filler injections are used for many anti-aging treatments. Many use hyaluronic acid that attracts moisture and volume under the skin. However, due to the proximity to the eyes and the delicate area, using facial fillers on the upper eyelid requires careful, precise placement to create desirable results without negative side effects.
A oculoplastic surgeon is a facial plastic surgeon that specializes in cosmetic and reconstructive surgeries for the eyes. While facial filler injections are temporary and a non-invasive treatment, when they are placed near the eye, it is important to have an expert perform the procedure. An oculoplastic surgeon can ensure the right facial filler is used to enhance the upper eyelid skin and tissue and perform precision injections. This can create the desired result while protecting the eye and vision of the patient.
If you have upper eyelid hollows you want treated, seek the expertise of a oculoplastic surgeon for your procedure. Facial filler injections are not permanent but can create more youthful-appearing eyes in just one treatment. The results can last for several months or longer before another treatment is needed to maintain the look you desire.
Posted on behalf of:
Kami Parsa, M.D.
Oculoplastic Surgery
465 N Roxbury Dr. Suite 1011
Beverly Hills, CA 90210
(310) 777-8880
Was this article helpful?