Treatment Options for Hair Loss
Published on: December 3, 2019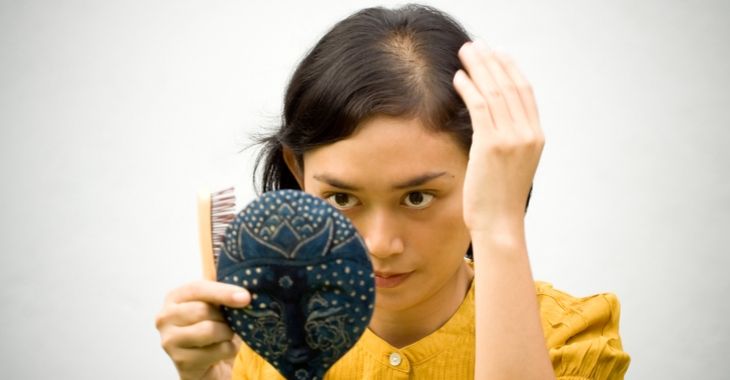 Men and women experience hair loss for a variety of reasons. Aging, genetics, stress, nutrition and a variety of other factors can impact hair growth. Hair loss is no longer something that needs to be accepted – there are many advanced options for treatment that were not available 10 or 20 years ago. If you have been frustrated with thinning hair, you do have options available. Here are some of the hair loss treatments that have had significant results.
Medications
There are medications that can help those experiencing hair loss. Minoxide (sold as Rogaine) and finasteride both have had successful helping restore hair growth. Minoxide is a topical formula for men and women, while finasteride is a medication used primarily for male pattern baldness.
Nutritional Support
Hair loss can be caused by stress, nutritional and hormonal factors that can be impacted with nutritional supplements. Formulas that contain vitamins, minerals and other supplements can address DHT, stress and nutritional imbalances to help improve hair growth.
PRP Treatments
Platelet-rich plasma or PRP injections can be used on their own or in conjunction with other hair loss treatments to improve hair growth. This substance is filtered from the patient's own blood and can add growth factors to the hair follicles to rejuvenate hair growth.
FUE Hair Transplants
Follicular unit extraction or FUE hair transplants are the advanced option in hair restoration. Unlike surgical "strip" transplants, FUE methods remove individual hair follicles from one area and transplant them to another. There are no incisions, stitches or visible scars like the older strip methods. The results look natural and the procedure is much less invasive.
If you have hair loss or thinning hair, there are many treatments to improve hair growth. Visit a facial plastic surgeon that specializes in hair loss treatment to explore the options available.
Posted on behalf of:
Beverly Hills Center for Plastic & Laser Surgery
120 South Spalding Drive #236
Beverly Hills, CA 90212
(310) 288-0641
Was this article helpful?
The information provided on this website, including text, graphics, images, and other materials, is intended solely for informational purposes and should not be used as a substitute for professional medical advice, diagnosis, or treatment.