What Can You Do For Contact Dermatitis?
Published on: July 13, 2019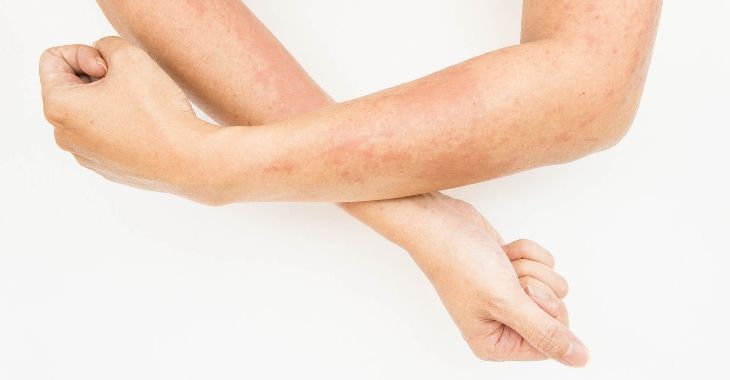 Almost everyone has experienced a rash at some point in their life. Dry, red and itchy skin, often accompanied by bumps, is the tell-tale sign of a rash. There are many causes of rashes, including contact dermatitis. If you suffer from consistent rashes, you may have contact dermatitis.
What Is Contact Dermatitis?
As the name implies, contact dermatitis is a rash that is caused by contact with an irritant. Contact dermatitis is a form of allergic or irritant reaction, triggered by direct skin exposure. While some rashes are caused by an allergy to food or other substance you consume, contact dermatitis requires you to touch a substance that causes a rash on your skin.
Diagnosing Contact Dermatitis
If you consistently get rashes on your skin, the first step in relief is determining the cause. A visit to a dermatologist is needed to begin exploring the trigger to your rash. If it is determined to be contact dermatitis, the next step is finding the allergen or irritant causing the reaction. Allergy testing can be done to find specific allergens like nickel, dyes or chemicals that may be in clothing, detergents or other items that touch your skin.
Treating Contact Dermatitis
Once the trigger is identified that causes your rash, it can be avoided. There are also medications that can help reduce breakouts, as well as topical creams that can reduce discomfort, accelerate healing and reduce chance of infection. Your dermatologist can find the best options to reduce the discomfort and appearance of your contact dermatitis.
Contact dermatitis can cause skin infections and scarring, as well as the itchy discomfort and unattractive appearance. Control your contact dermatitis by scheduling an appointment with your dermatologist to begin diagnostic and treatment options.
Posted on behalf of:
Medical Dermatology Specialists
5730 Glenridge Drive, Suite T-100
Atlanta GA 30328
(404) 939-9220
Was this article helpful?
The information provided on this website, including text, graphics, images, and other materials, is intended solely for informational purposes and should not be used as a substitute for professional medical advice, diagnosis, or treatment.