What to Expect After a Facelift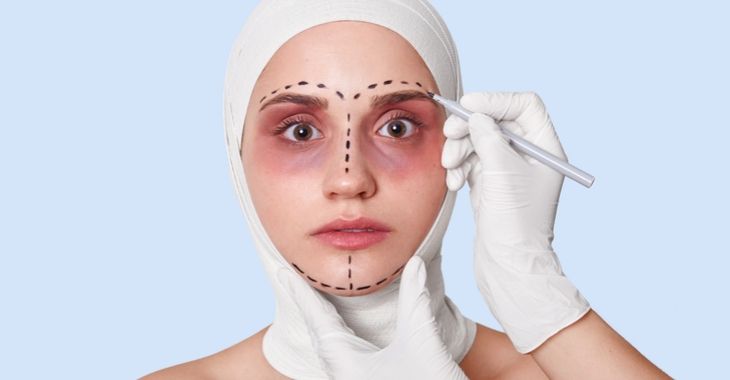 For combatting the normal signs of aging in the lower face, a facelift can offer excellent results. Facelifts address sagging in the lower cheeks, jowls and upper neck, elevating and tightening skin and tissue. When performed by a talented facial plastic surgeon, a facelift can help you look ten or more years younger. While there is recovery time needed, the results are often worth the wait. Here is what can be expected during recovery and when you can finally see the results of a facelift.
Week One of Recovery
The first few days after a complete facelift will require rest and pain medications. In most facelift procedures, it will be recommended to rest and recover during the three days after surgery. Pain medications can relieve discomfort. By days three and four, the bruising and swelling should reach its peak. By the end of the week, discomfort should have dissipated and light activity can be resumed.
Week Two After a Facelift
During the second week after a facelift, you will still have bruising and swelling, but it may begin to lessen. You may notice some numbness or tingling, which is a normal effect during healing. You should have little to no discomfort and be able to do some mild activity.
Week Three and Four
By week three, your sutures should be removed and you will begin to see the improvements to your face. Some swelling and bruising may still be apparent, but this should continue to fade by week four. By week three, you should be able to return to work or normal activities. By the end of week four, you should have minimal swelling or bruising left and begin enjoying your rejuvenated appearance.
Not all facelifts are performed the same and each patient may have different recovery results. However, most people have substantial healing by the end of week two of recovery. In less than a month, you can look more like your younger self and have renewed self-confidence from your facelift procedure.
Posted on behalf of
Kalos Facial Plastic Surgery LLC
5670 Peachtree Dunwoody Road Northeast #910
Atlanta, GA 30342
(404) 936-6665
Was this article helpful?
The information provided on this website, including text, graphics, images, and other materials, is intended solely for informational purposes and should not be used as a substitute for professional medical advice, diagnosis, or treatment.