10 Tips on How to Run a Successful Dental Practice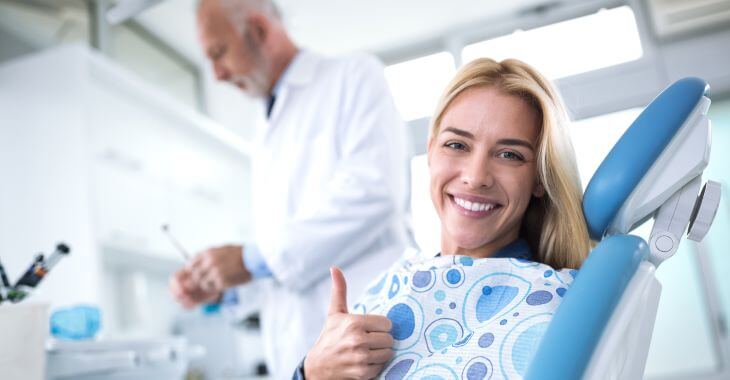 Every industry has key elements that are needed for success. Being a top professional in your field does not necessarily mean you will automatically have a prosperous business, especially in the medical industry. If you are a dentist or own a dental practice, there are specific areas of focus that can impact your business. Here are 10 useful tips on how to run a successful dental practice and put your business on top of your competitors.
1. Happy Employees Equal Happy Patients
Your front office staff, hygienists, dental assistants and managers are your most important business assets. Once you find the right team members that match your commitment to dental care, you need to earn their loyalty. Turnover and attrition can kill a dental practice; you want long-term staff that will build relationships with your patients. Creating a fun, positive and engaging work environment with competitive pay and benefits can help keep your employees happy and improve your chance of success.
2. Keep Up with Digital Marketing
A successful dental practice is continually bringing in new patients. The majority of patients now look online to find a new dentist, which is why you should be investing more into your website and digital profile. Updating your website, using proactive digital marketing and staying active on social media is crucial for dental practices in the digital age and a big part of how to run a successful dental practice.
3. Differentiate Your Practice from the Competition
Dental practices often offer many of the same services and claim to offer "gentle dentistry" or patient-centric care. What makes your dental practice unique? You need to find your niche and create a brand for your practice. Whether it is offering comfort amenities like TVs and wireless headsets in treatment rooms, spa services or cosmetic treatments, find a way to make a lasting impression with your patients.
4. Self-Serve or Time-Saving Options for Patients
Time is a valuable commodity. Your patients have busy lifestyles and offering options that can save them time is important. Self-serve options on your website like online appointment booking, online patient forms and digital billing can be more convenient for your patients who do not have time to call the office during business hours.
5. Scheduling Flexibility and Extended Hours
Like self-serve options, scheduling for dentist practices has evolved. If you are trying to grow your practice, consider adopting more flexible scheduling options. Many families struggle to come in during the standard 8-5 business hours. Early appointments before school or work, or early evening and weekend appointments offer opportunities to see more patients that need dental care outside normal business hours.
6. Invest in Employee Training
All dental professionals need ongoing training to keep up with new techniques and as a way to brush up on their skills. Make sure your employees are getting continuing education in their field and training to improve their skills. Investing in their future and career is an investment in your practice. Patients appreciate knowledgeable staff that can offer advanced treatments not available at every dental office.
7. Offer Incentives to Your Patients
It is harder and more expensive to find new patients than to keep your existing patients. Sending out reminders to your patients for checkups is standard practice, but consider incentives to increase return visits. Offering free teeth whitening or other services can bring back patients that have been missing their checkups. Also, offer incentives for referrals of friends and families, a worthwhile investment to increase your patient count.
8. Financing Options and In-House Dental Plans
Not everyone can afford dental care or has the deposable income to pay the patient-responsible portion of the dental care out-of-pocket expenses. Financing options can help ensure all your patients can afford the treatments they need. Whether you work with a third-party creditor or offer payment plans, you can build loyalty with your patients by offering financing options. For those without insurance, consider an inexpensive dental plan for preventive care to give them basic coverage for checkups and cleanings.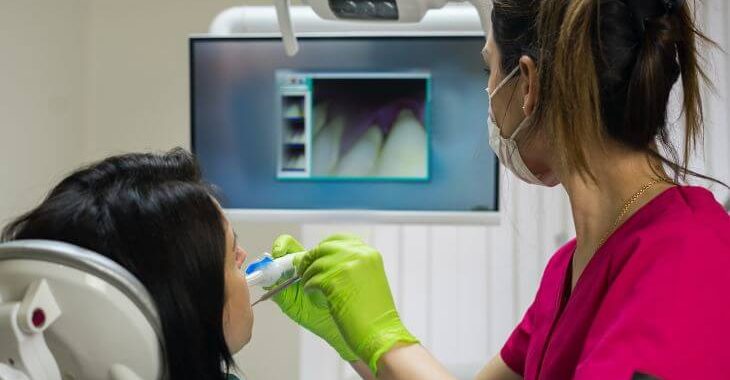 9. Update Your Technology
Utilizing the latest dental and office technology can benefit your patients and practice. Dental tools and equipment are constantly improving, making dental care more comfortable and efficient. This can reduce the time needed for treatments, saving your patients time and ensuring your practice can see more patients every day. Office technology can also improve your efficiency – research new software, billing applications and front office equipment to streamline all your systems.
10. Stylize Your Office
The days of cold, clinical dental offices are gone. Patients and employees want an atmosphere that is more like a day spa than a medical clinic. Invest in creating an inviting style for your office – not just in the waiting room, but throughout your practice. Warm colors, comfortable dental chairs, artwork and other personal style touches can help improve the impression you make on your patients.
Not all dentists know how to run a successful dental practice – it can require much more than providing excellent oral care for their patients. If you want to have success, consider the best ways to improve the experience for your patients using these tips.
Was this article helpful?
The information provided on this website, including text, graphics, images, and other materials, is intended solely for informational purposes and should not be used as a substitute for professional medical advice, diagnosis, or treatment.