10 Patient Retention Strategies for Doctors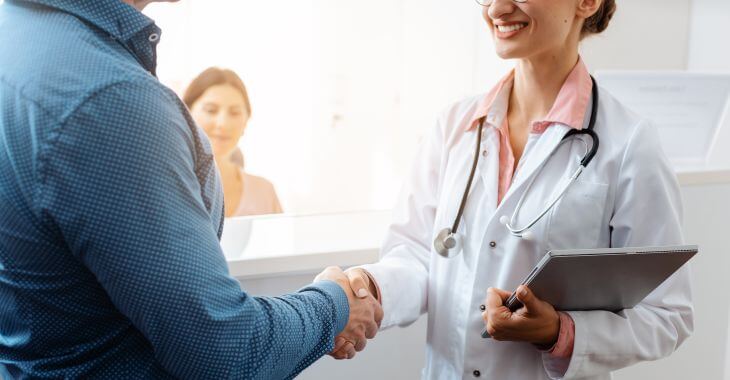 Obtaining new patients is important for any physician's practice, but retaining existing patients is also vital. Patient attrition can hurt your revenue base, which is why it is important to employ effective patient retention strategies.
Marketing to attract new patients takes an investment of time and money. It is more expensive to bring in a new patient than to retain an existing patient. While both efforts are important to build a solid practice, many times patient retention efforts are put on the back burner.
Patient retention strategies are more about investing time into your patients versus advertising dollars. The return on investment is high when you use the right methods to maintain your patient list. Here are 10 ways to improve patient retention.
1. Respect Your Patient's Time
One of the top reasons a patient may begin looking for another physician is when they feel their time is not valued. Your patients have busy schedules – keeping them waiting for their appointment past the scheduled time may be a deal breaker for them.
It is understandable that some appointments run longer than expected. However, this should not be a regular occurrence. Revising your scheduling process and ensuring you have enough staff to handle the patient load can ensure each patient is seen on time.
2. Update Your Billing System
Unclear or confusing billing can be very frustrating for patients. You want easy-to-read and straightforward billing statements. Eliminate medical jargon and simplify the itemized billing to make bills clear and transparent. Also consider:
Online payment options on your website
Creating a patient portal
Accept multiple payment options
Offer medical financing
You may not be able to greatly reduce the cost of medical care for your patients, but you can make the billing process simpler and easier on their end.
3. Exceptional, Personalized Patient Care
Providing personalized, empathetic patient care does not cost a dime but it is one of the best patient retention strategies you can use. Taking the time to listen to your patients and hiring support staff that are dedicated to patient-centric care can make a significant difference in retention.
4. Education
Too many physicians skip the education portion of healthcare and jump right to the treatment. Educating your patients on the "why" behind medications and treatments can help them understand the benefits of treatments. On top of in-person education, consider adding other educational tools:
Treatment brochures
Treatments and services explained on your website
Online patient resources
Educational videos available through portals
Educational posters/videos in treatment rooms
Educational tools and efforts are very valuable for retaining patients. It is also important for excellent patient healthcare.
5. Communication
Keeping the lines of communication open with your patients is vital for patient retention. If a patient feels it is too difficult to speak to someone at your office to ask questions or receive other information, they are more prone to look elsewhere for medical care.
Streamlined communication avenues are available. Email is one of the most effective patient retention communication methods, but you need to have an automated system to make it efficient. Text options are also available to keep patients informed.

6. Patient Marketing Efforts
Marketing is not just for obtaining new patients – it can be effective for patient retention as well. Sending out newsletters, social media posts, adding blogs and participating in digital marketing can keep your practice relevant and top-of-mind with your patients.
7. Patient Incentives for Retention Increase
A little thank you to your patients is always appreciated. Consider having raffles each month for gift cards or other rewards for patients that come in for visits. Patient referrals gifts are also a great way to bring in new patients while rewarding your existing patients.
8. Manage Your Online Reputation
Having a marketing entity or physician liaison protecting your online reputation is important. Most doctors do not have time to look at all the reviews and online information that contributes to your online presence. Having a professional that manages your image can improve retention.
If a patient does leave a bad review, this is an opportunity to not only save the patient but improve your reputation. Responding politely and offering to resolve the conflict can turn a bad review into a positive interaction. This can help create a patient retention increase.
9. Easy Appointment Management
From making appointments to reminding patients of upcoming visits, appointment management is a vital part of patient retention strategies. Your practice should make it simple to make appointments and have automated email, call or text systems to remind patients before their visit.
10. Flexible Hours
Not every patient can come in during normal business hours. Consider having early or late appointments available a few days a week to make it easier for patients to visit your office.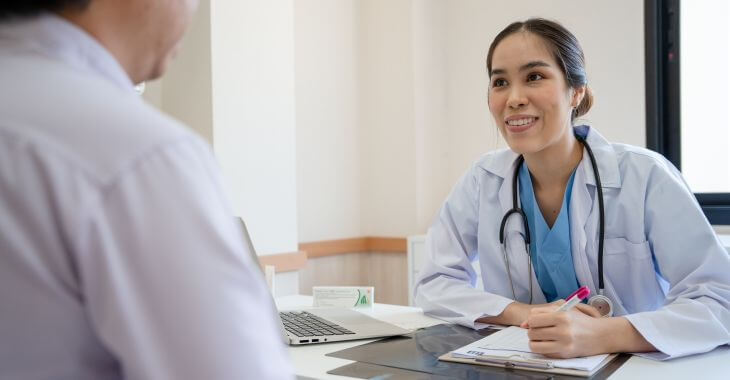 When you take the time to consider the best patient retention strategies and utilize them at your practice, you will notice a retention increase. Find the strategies that make the most sense for your practice and implement them to protect your patient base.
Was this article helpful?
The information provided on this website, including text, graphics, images, and other materials, is intended solely for informational purposes and should not be used as a substitute for professional medical advice, diagnosis, or treatment.