Benefits of Hiring a Physician Liaison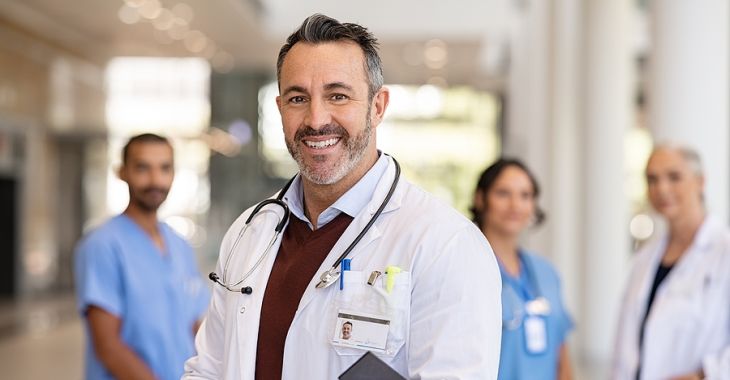 Medical care is very complex and requires the focus of the physicians and medical professionals within a practice. However, it is also a business that requires marketing and networking to grow. There are many benefits to hiring a physician liaison to enhance relationships within the industry.
Private medical practices are often founded by the physicians that work at the clinics. Their time is spent with patients and planning procedures, which is the best use of their expertise. There is often no time left over to network or market their services, which is where a physician liaison comes in.
What Is a Physician Liaison?
A physician liaison performs vital services for physicians with private practices or other medical clinics. Their job is to promote the practice by networking with insurance companies, specialists, device vendors and other medical professionals. Some of the tasks they may perform include:
Managing marketing strategies and campaigns
Introducing the practice to referring specialists in the area
Coordinating events
Social media and digital marketing
Meeting with hospitals and clinics to promote referrals
Report marketing and networking success to managers/directors
Every physician liaison may have different duties depending on the goals of the practice. The main reason for hiring this position is to fill in the gap of communication between the physician or practice and the medical community that can help increase traffic to the clinic.
Physician Liaison Job Description
Physician liaisons require a blend of skills that can be used to grow a private practice. A physician liaison job description may read similar to a marketing or sales manager. These individuals need to be growth minded and understand the medical industry. Skills required of a physician liaison may include:
Understanding medical verbiage
Knowledge of healthcare insurance and referrals
Excellent communication skills
Utilizing industry technology
Social media, digital and traditional marketing
Self-motivated leader
A physician liaison is the face of the practice, creating the relationships within the medical community needed to increase patient counts. This gives physicians the opportunity to focus on their patients while still growing their practice and bringing in high-revenue procedures.
Since a physician liaison can have a direct impact on the revenue of a medical practice, hiring for this position should be considered a marketing investment. When a talented individual is hired for the position, the physician liaison salary can have a giant return on investment.

What a Physician Liaison Can Do for Your Practice
Time is a factor when it comes to running a medical practice. There are only so many hours in a day and most physicians and medical providers have very little time to spend on marketing their services. A physician liaison is an extension of the physician, providing:
More time for doctors to spend with patients
Building relationships with hospitals and clinics in the area
Managing marketing campaigns
Improving brand awareness
Coordinating medical events
Communicating with insurance, vendor and medical supply representatives
Just like a patient care liaison helps connect all the different aspects of a patient's care, physician liaisons manage all the elements of marketing a practice. They are the touchstone for promoting the practice within the medical industry as well as directly to patients.
Who Needs a Physician Liaison?
Large medical clinics and hospitals may have complete marketing departments and a team of physician liaisons. Private practices and smaller clinics often handle their own marketing and can benefit from hiring a physician liaison for their business to oversee and manage marketing efforts.
While many large organizations may have liaisons, the physician liaison salary is a worthwhile investment for smaller clinics. Dentists, orthopedic specialists, oral surgeons, spine specialists, plastic surgeons and many other medical professionals can benefit from hiring a physician liaison.
Finding the Right Physician Liaison
Every practice and physician are unique and may have different growth goals. Hiring a physician liaison can help achieve more patients and referrals for the practice, but it is vital to find the right person for the job. It is important to find a highly educated and professional who has:
Extensive experience in building relationships
Management and leadership skills
Medical background
Sales, marketing and customer service skills
Fine-tuned communications skills
Engaging personality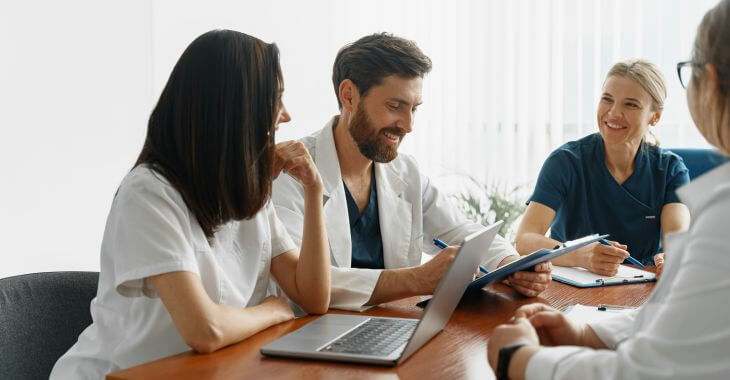 When the right physician liaison is hired, they become the face of the practice. They help build the reputation of the doctor and clinic, which can increase referrals and patient traffic, resulting in higher revenues for the practice.
If you want to build your practice but time is a factor, consider the benefits of hiring a physician liaison. Paying a physician liaison salary is a wise investment for growing your practice, giving you more time to focus on patient care, new treatments and advancing your medical skills.
Was this article helpful?
The information provided on this website, including text, graphics, images, and other materials, is intended solely for informational purposes and should not be used as a substitute for professional medical advice, diagnosis, or treatment.