Did You Schedule Your First Pregnancy Doctor Visit?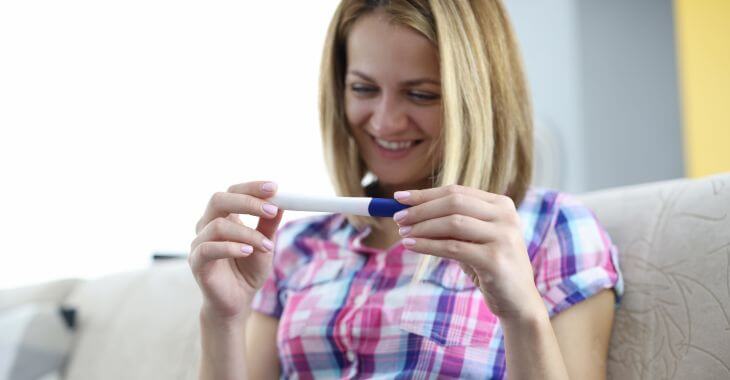 At the first sign that you are pregnant, your next move should be to schedule your first pregnancy doctor visit. Whether you had a positive home pregnancy test or missed your period, scheduling a pregnancy confirmation appointment is a wise move. It is important to have an OB/GYN confirm your pregnancy and get you on the right track for your pregnancy journey. To get you prepared for your appointment, here is what you can expect and questions you should have answered during your doctor visit.
Importance of a Pregnancy Confirmation Appointment
Even if you took a home pregnancy test or you feel confident you are pregnant, it is important to schedule a pregnancy confirmation appointment. There are other health issues that can mimic pregnancy and you should confirm that you are actually pregnant to rule out any other possible causes of a missed menstrual cycle. On top of your own health, it is vital to begin planning for a healthy pregnancy outcome as soon as possible, which begins with a pregnancy confirmation appointment.
While home pregnancy tests are fairly accurate, a doctor can perform a more sensitive blood and urine test to confirm your pregnancy. The urine test is similar to a home test, but it is taken to confirm the compounds in the urine. A blood test is highly accurate and can detect even very low levels of the pregnancy hormone that is released after conception. In addition to the lab tests, an OB/GYN will conduct a pelvic exam, which can also reveal changes that occur with pregnancy.
What to Expect During Your First Pregnancy Doctor Visit
The first steps of your first pregnancy doctor visit are to confirm your pregnancy. Once the doctor determines you are pregnant, there are other procedures and tests to perform. Some of the procedures and information collected during your first pregnancy doctor visit include:
Testing your glucose and proteins levels
Testing to determine whether you are RH negative – RH factor can have an impact on fetus health, but there are treatments to allow a healthy pregnancy
If you are at least 10 weeks pregnant, you may get to hear the heartbeat of the fetus
Your OB/GYN will want to collect medical history that can impact your pregnancy and risk factors
Blood pressure and other general health factors are collected to plan your pregnancy health management
Your first pregnancy doctor appointment is vital for beginning your pregnancy journey. Your OB/GYN will use the data collected to create a pregnancy plan, including scheduling your first ultrasound and fetus health tests. If this is your first pregnancy, your doctor can go over what to expect in the following weeks and months, as well as recommended nutrition, exercise and planning procedures for you to follow.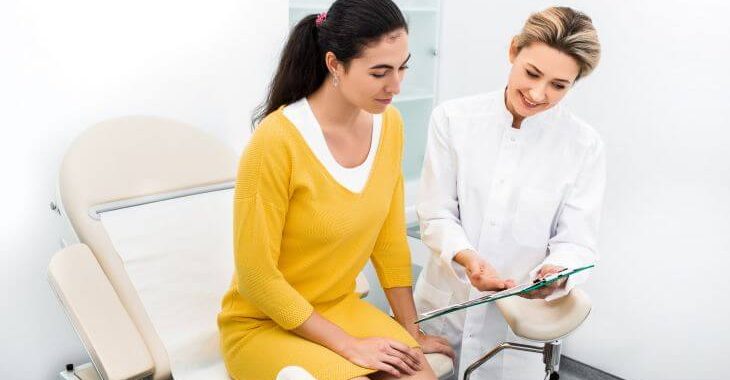 Pregnancy Questions to Ask Your OB/GYN
Each pregnancy is unique, even for women who have had previous children. Your health and other factors can impact your pregnancy. While most OB/GYNs will go over everything you need to know to plan for your pregnancy, there are some questions you should be sure you get answered during your pregnancy confirmation appointment. Here are some questions to ask your OB/GYN to ensure you have all the information needed to begin planning for your pregnancy.
Should I Be Taking Supplements?

Your OB/GYN can recommend any nutritional supplements like a prenatal multi-vitamin or folic acid supplement that you should take during your pregnancy. You may get a prescription for supplements that are recommended for your specific health needs.

What Are the Benefits of Genetic Testing?

Many pregnant women choose to have genetic testing performed during the first trimester of pregnancy. Ask your doctor about the benefits of this testing to determine if it is right for you.

Am I at a High Risk for Pregnancy Complications?

Age, health conditions and other factors can increase risks during pregnancy. Ask your OB/GYN about high risk factors and what can be done to mitigate these risks.

Are There Any Activities or Foods I Should Avoid?

Talk to your doctor about what you should be doing to stay healthy and what you should avoid during pregnancy. This can include certain chemicals, foods, drugs or high-risk activities that may be dangerous to you or your fetus.

When Should I Call a Doctor?

Ask about warning signs of health issues during pregnancy and when you should seek urgent care or call your doctor.
As soon as you think you may be pregnant, make your call to your OB/GYN to schedule your first pregnancy doctor visit. This is crucial to begin planning the next steps for your pregnancy and to ensure that you are indeed pregnant. Be prepared to undergo multiple tests, including urine, blood and a physical exam, and to ask questions about how to proceed once your pregnancy is confirmed.