Wrinkles Schminkles: Do They Really Work?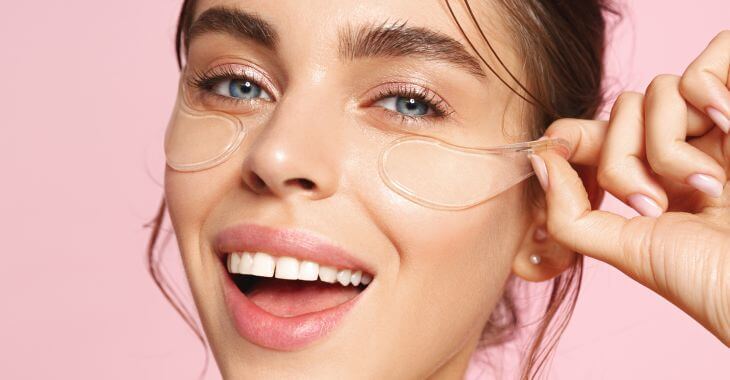 Silicone patches for wrinkles are not new – they have been around for several years, and silicone has been used for medical treatments for decades. Wrinkles Schminkles® brand is one of the best known brands of silicone patches, but do these products really work to reduce lines and wrinkles?
What Are Wrinkles Schminkles Products?
The name is catchy and there is a lot of hype about the Wrinkles Schminkles line of products. The company was started in 2014 based on using silicone patches to prevent and eliminate wrinkles. These silicone patches are simply placed on the skin to help with firming and smoothing.
The background of silicone patches for medical use is much longer than for wrinkles. Silicone patches have been used in wound healing and scar reduction for decades. This background helped in the foundation of Wrinkles Schminkles silicone patches for wrinkles.
There are several different options for combatting wrinkles with silicone patches. This company has forehead, eye, mouth, neck, chest and hand silicone patches for wrinkles. They also sell skincare products infused with silicone to help moisturize and brighten the skin.
How Do Wrinkles Schminkles Work?
The goal of patches or face tape for wrinkles is to support and smooth the skin. Wrinkles Schminkles are meant to be placed on the desired area while you sleep, helping to firm and smooth the skin. The patches have a light adhesive that helps keep them in place.
Silicone patches are not an instant or magic bullet for wrinkles. If used regularly, they can help minimize lines and wrinkles, but they do not change the structure of the skin. Unlike other skin treatments, they do not increase collagen or add volume to thinning or aging skin.
Wrinkles Schminkles: How Long Does It Last?
The silicone patches for wrinkles can be used about 20 to 30 times before they need to be replaced. It is recommended to sleep with the patches a few times per week to get the best results. You may notice smoother skin but the results will disappear if the face tape for wrinkles is not used regularly.
Are Silicone Patches a Botox Alternative?
Wrinkles Schminkles are a popular home remedy that can be used to help smooth the skin, but how do they compare to professional cosmetic treatments? If you are considering face tape for wrinkles as a Botox® alternative, here are some of the differences.
Botox works by relaxing muscles that cause dynamic wrinkles like frown lines and crow's feet
The effects of Botox are noticeable in a few days after the injections
Botox lasts for about 3-4 months with one treatment
Wrinkles Schminkles is less expensive than Botox
Silicone patches are less likely to have any side effects
Comparing Botox and silicone patches is like comparing apples and oranges. They have the same goal, but they are completely different in how they work. Botox is a more dramatic way to reduce lines and the results last longer, but it is more expensive than using silicone patches for wrinkles.
Other cosmetic treatments like dermal fillers add volume under the skin that can last for several months or longer. Microneedling, biologics and laser treatments actually increase collagen production in the skin, making them much different than wearing silicone patches for temporary skin smoothing.
Are Silicone Patches for Wrinkles Safe?
Silicone patches are considered safe for use on lines, wrinkles, scars and stretch marks. Some people with sensitive skin may have a reaction to wearing the pads, but most people will not have problems wearing the various products for a few hours or while they are sleeping.
The Verdict in Wrinkles Schminkles
There are mixed reviews by customers that use Wrinkles Schminkles products. Most people agree that they do notice a difference in their skin after using the patches, but these changes are usually only temporary. Whether or not they prevent wrinkles has not been determined yet.
The complaints about Wrinkles Schminkles include issues with the patches staying in place. Some customers found them uncomfortable or falling off while they were sleeping. The patches can leave red marks on the skin, and you must wear them routinely without moisturizer, which can be a drawback.
The good news is that patches and face tape for wrinkles appear to be safe and non-invasive. The products are not overly expensive and they can be bought through many convenient retail outlets. Many customers enjoy the results for reducing wrinkles, lines, crepey skin, stretch marks and more.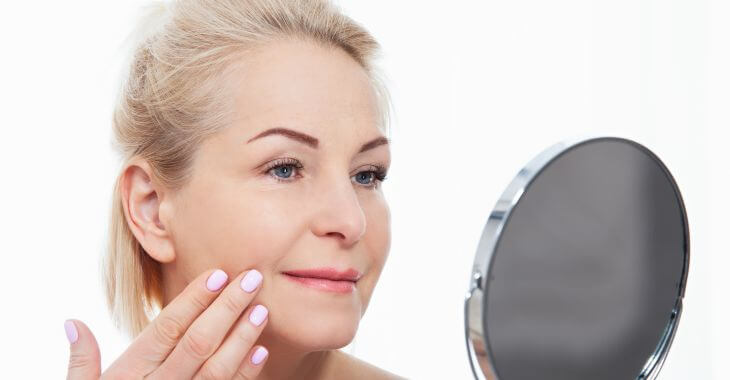 If you have been considering Wrinkles Schminkles as a Botox alternative for smoothing the skin, it may have some benefits. However, Botox and other cosmetic treatments can have longer lasting and more dramatic results. Talk to your dermatologist to determine the best option to improve your skin.
Was this article helpful?
The information provided on this website, including text, graphics, images, and other materials, is intended solely for informational purposes and should not be used as a substitute for professional medical advice, diagnosis, or treatment.