Effective Patient Acquisition Marketing Strategies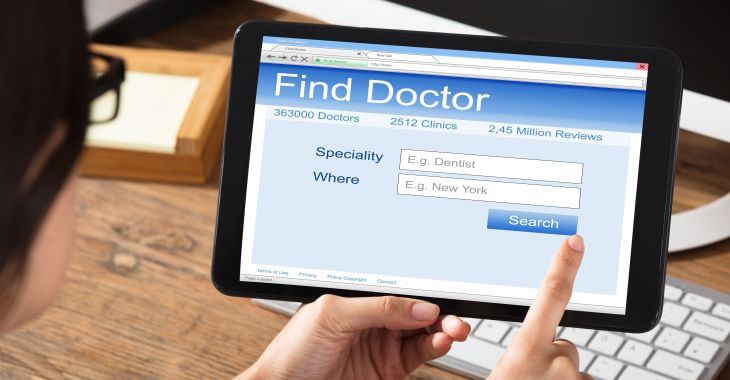 Most medical and dental practices strive to bring in new patients to increase their revenue and growth opportunities. Whether you have a new practice or a well-established book of patients, you need to have an effective patient acquisition marketing strategy.
Patient churn is to be expected. Even if you have a busy practice, it will not stay that way without bringing in a steady stream of new patients. Having a distinct patient acquisition strategy is important for keeping your appointment schedule full and revenue increasing.
Patient Acquisition vs Patient Retention
Keeping your existing patients happy and coming back is important, but patient retention is a different strategy than new patient acquisition. Potential patients are out there, but you need to find a way to introduce your practice to them and entice them to make that first appointment.
The big difference between patient acquisition and retention is that acquisition requires marketing outside your business. You need to reach out to these potential patients using patient acquisition marketing, which can include many potential strategies.
Promoting Patient Referrals and Reviews
Your existing patients can be a gold mine for new patients. Your happy patients can spread the word to potential patients, but you may need to make it worth their while. There are two ways your current patients can help with patient acquisitions: referrals and reviews.
Patient referrals are one of the most valuable types of acquisitions. You may want to consider creating a patient referral bonus for your patients – this could be a monetary bonus or gift for any new patient they refer to your practice.
Patient reviews are another way patients can spread the word about your practice. Sending out an email or text blast to your patients periodically asking for their reviews can trigger patients to post reviews that can help boost your business' online profile and reputation.
Hire a Physician Liaison
Receiving patient referrals from other medical professionals is one of the most lucrative ways to grow your patient list. However, you need to build these relationships between your practice and other medical practices, which takes time and nuance. This is where a physician liaison comes in.
Physician liaisons work on building those relationships with other doctors and practices. They also oversee your patient acquisition strategy and marketing efforts. While you work on retaining your existing patients, your physician liaison will be working on bringing in new patients.

Digital Patient Acquisition Marketing
When it comes to marketing your practice to bring in new patients, you need to be where most people search for new services – online. If someone is looking for the service you offer in your area, when they type in "dentist/doctor your city," on Google, will your practice show up on that first page?
Digital marketing is one of the most effective ways to draw in new patients. It encompasses building a solid online presence with social media, business listings/directories, website and digital advertising. This makes it easier for new patients to find your practice and make that first appointment.
Social Media

Your practice should be engaged with multiple social media platforms. This gives new and existing patients ways to connect and learn more about your practice. It is a good way to highlight new services you offer and link potential patients to your website.

Business Listings/Directories

Make sure your practice is listed on as many business listings and directories as possible. It is an inexpensive way to increase your online presence and many directories, like Find Local Doctor Directory, will provide a profile page for your practice that links to your website.

Website

Your website is your online business card and an essential part of your new patient acquisition marketing. This is an opportunity to highlight your services and what your practice offers, but it is also a beacon in the vast online community if you utilize effective SEO strategies.

Digital Advertising

If you want to be aggressive in your patient acquisition strategy, consider digital advertising. Pay-per-click, social media ads, banner ads and many other types of digital ads can increase your online presence and drive potential new patients to your website.

Digital Marketing Management

To handle all the various aspects of your digital marketing, consider hiring a digital marketing management company. While you focus on caring for your patients, you can rest assured that your online presence is growing along with your practice.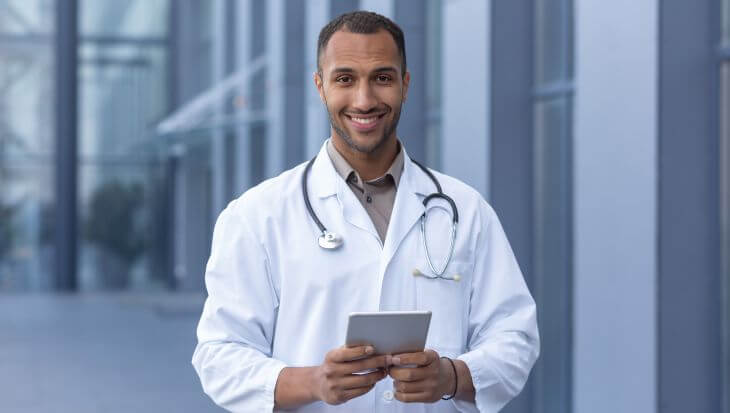 Community/Company Wellness Outreach Programs
On top of building your online reputation with digital marketing and reviews, do not forget to build your reputation within your community. Participate in community events for top-of-mind awareness. Partner with local companies to create wellness programs to introduce your practice to their employees.
When your practice uses the right new patient acquisition strategies, you can enjoy continued growth and stability. Utilizing these patient acquisition marketing options can help ensure a strong future for your practice.
Was this article helpful?
The information provided on this website, including text, graphics, images, and other materials, is intended solely for informational purposes and should not be used as a substitute for professional medical advice, diagnosis, or treatment.