Is a Weekend Facelift Right for You?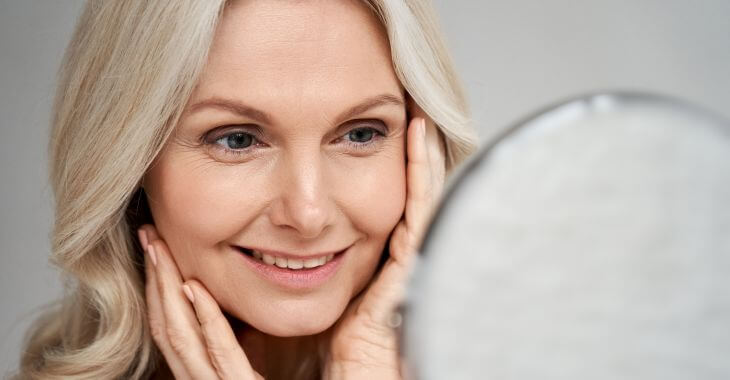 There are many ways you can slow down the aging process on your skin and face, from wearing sunscreen to hydrating and moisturizing, but nothing stops aging altogether. Many skin treatments can hide aging, like facial fillers or Botox® injections, but eventually the skin will lose elasticity and the facial tissues will begin to droop. The only way to effectively remove loose skin and elevate sagging facial tissue is a surgical facelift. One less invasive option is the mini or "weekend facelift" – is this procedure right for you?
What Is a Weekend Facelift?
There are different versions of a facelift. The traditional facelift uses incisions at the hairline near the ears to remove excess skin in the lower face and jowls and elevate the skin or tissue. This tightens the lower face, jowls, jawline and upper neck. A facelift is the gold standard of anti-aging treatments, often creating a face that looks 10 or more years younger. The drawback with a conventional facelift is the downtime and recovery. A weekend facelift, or mini facelift, is a less invasive procedure with a shorter recovery.
A weekend facelift is a term that is used for a mini version of the traditional facelift. While each plastic surgeon may have their own version of a mini or weekend facelift, most involve smaller incisions and less invasive techniques for the procedure. Mini facelifts can tighten the skin and lower face, but there is less swelling, bruising and aftereffects. The idea is that the mini facelift could be completed on a weekend and patients can return to their normal activities a few days later.
Benefits of a Weekend Facelift
The mini facelift is designed to use smaller incisions around the ear and require less trauma to the skin and tissue. The procedure can tighten the lower face and specifically address lines, wrinkles and sagging around the mouth and jawline. For individuals noticing a less defined chin or jaw with more lines occurring around the nose and mouth, a mini facelift may be the right solution. Some of the benefits of a weekend facelift include:
Smoothing marionette lines – downward lines from the corners of the mouth
Tightened skin and tissue on the chin and jawline
Elevated and tightened jowls
Improvement of a double chin
Smaller incisions than a traditional facelift
Less bruising and swelling
Quicker recovery
The mini facelift addresses some of the first signs of aging in the lower face. Tightening and firming the skin and tissue can rejuvenate the area around the mouth and jawline for a more youthful appearance. Both men and women can look years younger, and the procedure is less invasive than other types of facelifts with minimal recovery needed. For those who want a discreet way to maintain a youthful appearance, the weekend facelift can be a viable option since the recovery is so quick and the incisions are carefully hidden.
Who Is a Good Candidate for a Mini Facelift?
A weekend or mini facelift can be a desirable option for those in the beginning stages of aging. The procedure tends to be less invasive and less expensive, a win-win for those wanting a quicker fix to their aging issues. However, you do not get the same results from a weekend facelift as a traditional facelift. Good candidates are those who are younger without significant sagging tissue, only mild sagging of the skin with lines or drooping around the mouth and jaws. Good candidates for a weekend facelift often have the following traits:
Men and women under the age of 55
Need a quick recovery – most people can return to work in about five days
Want a cost-effective facelift option
Non-smoker
Healthy
There are drawbacks to the mini facelift over a traditional facelift. A mini facelift is more superficial than deeper facelifts. Most people with a mini facelift may need another facelift in 5-7 years to maintain results – traditional facelift results can last 10+ years. Weekend facelifts are less effective for those with significant tissue sagging around the jowls and jawline. Neither weekend or traditional facelifts address facial sagging in the upper cheeks, around the eyes, on the brow or the neck. These require separate lift procedures.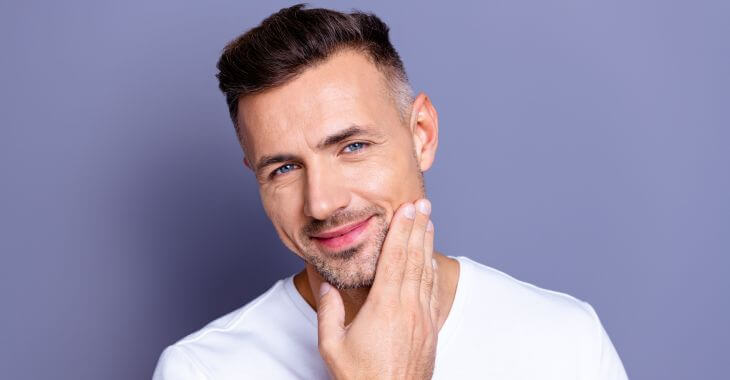 Plastic surgery of any kind should be carefully considered, and it is important to find a reputable surgeon to perform the procedure. While a weekend facelift is cosmetic in nature, it can help many people feel more confident and improve their quality of life. If you are healthy, under 55 and a non-smoker with beginning signs of aging in the lower face, a weekend or mini facelift may be right for you.
Keep in mind that each plastic surgeon may have different definitions of a weekend facelift – schedule a consultation with an experienced plastic surgeon to discuss whether you are a good candidate for a facelift procedure.
Was this article helpful?
The information provided on this website, including text, graphics, images, and other materials, is intended solely for informational purposes and should not be used as a substitute for professional medical advice, diagnosis, or treatment.