Should You Add Depology Patches to Your Skincare Regimen?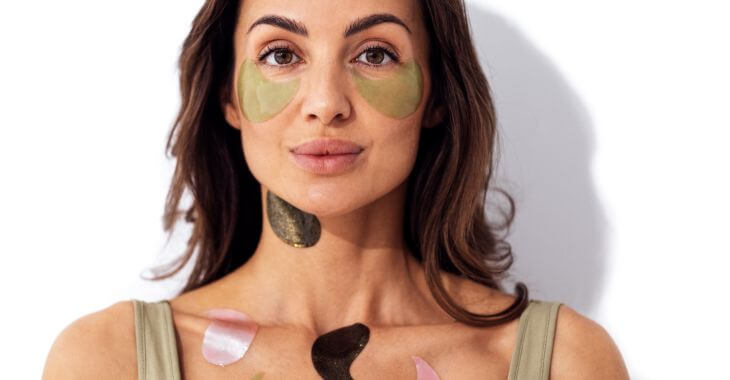 There are many different skincare products that claim to help keep your skin looking healthy and youthful. Skin patches are a popular treatment designed to help with a variety of skin problems. One of the top-selling products in this realm is Depology patches – but do these skin patches really work?
What Are Depology Skin Care Patches?
Depology is a skincare company out of South Korea that creates serums and skin care patches. This company is known for using quality ingredients and science-based treatments to improve skin health and slow the aging process. Their key products are their Depology eye patches.
There are a few different varieties of Depology eye patches. Their premier product is the Deepcare+ Serum-Infused Micro Dart Patches, which delivers serum into the undereye skin. They also have Black Caviar Collagen, Replenishing Night, Restoring Day, and Brightening Under Eye Patches.
Each Depology skin care patch offers its own benefits. The goal is to deliver the right ingredients to the skin to combat problem areas. Under the eyes, bags, dark circles, puffiness, and wrinkles are the main concerns that different Depology eye patches are designed to address.
What Is in Depology Patches?
The active ingredients used in Depology patches are naturally derived and, according to the Depology website, science-based. Most of the patches contain about four ingredients that are meant to work synergistically. Some of the ingredients used in these thin, disposable patches include
Hydrolyzed collagen – collagen is the component in the skin that helps retain firmness and volume
Black caviar extract – this is not the eggs, but the surrounding fluid, which contains elements to hydrate and protect the skin
Hyaluronic acid – found in many facial fillers, hyaluronic acid adds volume to plump the skin and smooth wrinkles
Amino acids – various amino acids help improve the health and beauty of the skin
Trehalose – helps the skin retain moisture and protects fibroblasts
Argireline – this is a peptide that helps control muscle contractions that contribute to dynamic facial lines
Glycerin – pulls moisture from the air into the skin to hydrate
Ascorbic acid – this is a stable form of vitamin C, which is an antioxidant that can improve skin tone
Each Depology eye patch product has a different combination of ingredients. The patches with Micro Darts have their ingredients in these tiny "darts" that are absorbed into the skin. Most Depology patches need to be worn for at least two hours to provide results, often overnight.
Depology Patches Reviews
Depology is a high-end skin care product that comes with a spendy price tag. Most people want to know whether these patches really work before they spend money on this skincare product. There are many Depology patches reviews that are available online that can provide you with answers.
Most of the reviews are positive from skincare bloggers and customers that have tried the products. Since Depology patches are a new product that has not been around for many years, the reviews are based on the immediate results, not on whether they provide long-term benefits.
The positive Depology patches reviews are based on the quality of ingredients and science-based skincare technology. There are no harmful additives, which reviewers admire. Those that have used the products noticed immediate differences in the following issues when using Depology patches:
Reduced skin redness
Firmer skin
Reduced dark circles
Smooths lines and wrinkles – smile lines and crow's feet
Tighter skin with less puffiness and eye bags
Improved skin brightness
The negative feedback on Depology patches revolves around the price. Depology suggests that customers use some patches every day, which can cost anywhere from $30 to over $200 per month. The Depology serums are less expensive but do not have the same reviews and results as the patches.
Depology has a large social media presence which is why it has become a hot trend. Keep this in mind when reading Depology reviews and before spending a small fortune on a new skincare regimen.
Are Depology Skin Care Products Right for You?
Since Depology is a new company, is impossible to determine whether or not their products will provide long-term results until they have been used for longer periods. The Depology patches reviews are positive, but more time will be needed for credible input on the effectiveness of these products.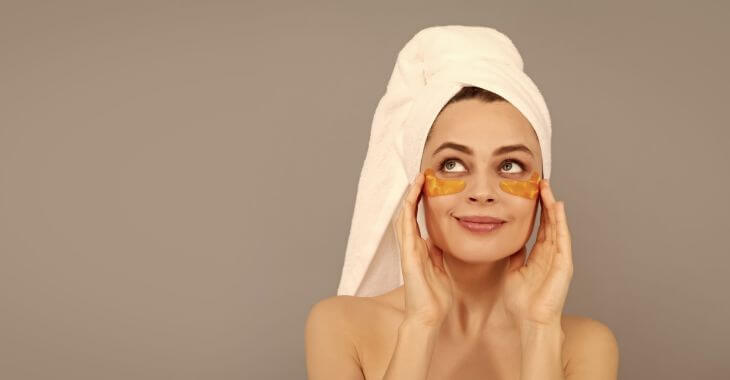 If you are intrigued by Depology skin care products, you may want to talk to your dermatologist. A skin specialist can determine the best skin care regimen for your skin and give you a professional opinion on the quality and effectiveness of Depology patches and serum options.
Depology eye patches may offer some wonderful results, but it is too soon to know whether this company or its products will stand the test of time. The initial reviews are positive, but only time will tell if Depology patches can have lasting results.
Was this article helpful?
The information provided on this website, including text, graphics, images, and other materials, is intended solely for informational purposes and should not be used as a substitute for professional medical advice, diagnosis, or treatment.