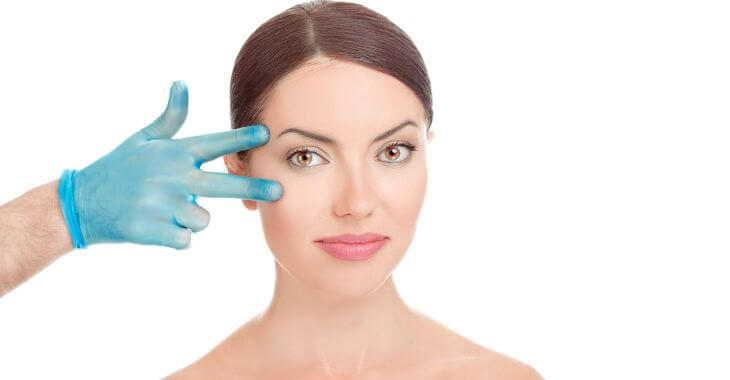 When you see individuals with bags under their eyes or saggy excess skin on their upper eyelids, they may appear tired, sad or older due to the skin around their eyes. The delicate skin on the eyelids is one of the first areas to stretch and sag with age. Blepharoplasty is a plastic surgery procedure that removes excess skin and fat from the eyelids and tightens the skin for a rejuvenated appearance. This cosmetic surgery can make a significant difference in a person's appearance and confidence.
Both the upper and lower eyelids are susceptible to sagging skin with age, but some people have extra skin on their eyelids at a young age. Genetics, aging, lifestyle and other factors contribute to excess and drooping skin on the eyelids. Whether you have droopy upper eyelids due to a dermatochalasis, a condition that includes excess skin on the eyelid, or your eyelid skin is stretching from aging, blepharoplasty can be the solution. Also called an eyelid lift, or blefaroplastia, an upper or lower blepharoplasty improves eyelid function and appearance.
Upper Blepharoplasty
When there is too much skin and fat on the upper eyelid, the eyes look droopy and tired. The upper eyelid can look halfway closed, creating a sleepy or lazy appearance. Some people are born with this condition – dermatochalasis – while others have skin that stretches and sags with aging. Not only does sagging skin on the upper eyelid make the eyes and face look older and tired, but it can impair vision. Some people have so much excess skin on their upper eyelid that it sags into the line of vision. An upper blepharoplasty can fix this issue.
What is blepharoplasty for upper eyelids and how is it performed? An upper blepharoplasty, or eyelid lift, is a plastic surgery procedure, and it requires the expertise of a plastic surgeon to create the desired appearance. An incision is made, usually along the crease in the upper eyelid, to remove excess skin and fat from the eyelid. The skin is carefully tightened, and the incision is closed. The upper eyelid lift opens the eyes and can make the individual look younger and more energetic – it is often combined with other cosmetic procedures.
Lower Blepharoplasty
A lower eyelid lift is used to remove the excess skin and fat below the eyes, usually called eye bags. Puffy bags under the eyes usually indicates lack of sleep or exhaustion – those with perpetual eye bags look tired all the time, regardless of their energy level. Like the upper eyelid, some people are prone to eye bags due to genetics, but usually they occur with aging. While lower eyelid sagging does not impair vision, it can impact appearance and confidence for the individual.
A lower blepharoplasty, or eyelid lift, can be performed with an incision along the lash line or from inside the eyelid. If the incision is inside, this is called a transconjunctival approach. Excess skin and fat are removed, and the skin is tightened, then the incision is closed. The eye bags are flattened, and the eyes look rejuvenated and refreshed. A lower eyelid lift can be combined with an upper blepharoplasty, brow lift, facelift or other cosmetic procedure to rejuvenate the upper or entire face along with the eyes.

Non-Surgical Blefaroplastia
Not everyone needs to have surgery to improve the appearance of their eyelids. Advances in cosmetic treatments can impact the skin without plastic surgery. Eyelid skin often becomes thinner and stretched with age due to lost collagen and elastin. A non-surgical eyelid lift can be used to tighten the skin by increasing collagen production or adding volume under the skin. Some of the cosmetic treatments that can be used in a non-surgical blepharoplasty, or blefaroplastia, procedure include:
Micro-plasma treatments
Facial filler injections
Botox® injections
Laser skin treatments
Microneedling
RF skin tightening
The treatment used depends on the patient and the plastic surgeon or dermatologist performing the procedure. In some cases, multiple treatments are combined to achieve the desired appearance. While the excess skin is not removed, it can be slightly tightened, and volume can be added to reduce eye bags, dark circles, lines and wrinkles. Non-surgical blepharoplasty is more effective in the earlier stages of aging and has the benefits of little to no downtime after the procedure, depending on the treatment used.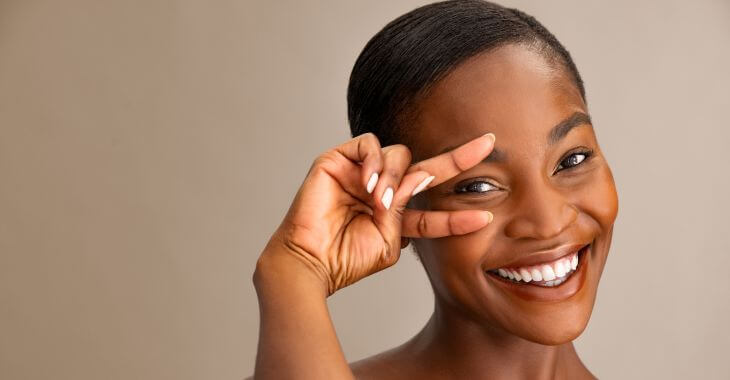 If you ever wonder, "What is blepharoplasty?" you now know the answer. It is a cosmetic procedure that can be performed through plastic surgery or with cosmetic treatments to give the upper or lower eyelids tighter, lifted skin. If you are interested in surgical upper or lower blepharoplasty, you want to choose an experienced plastic surgeon to perform your procedure. Make sure to check their credentials and review their results from past patients to find the right plastic surgeon for your upper or lower eyelid lift surgery.